Auckland Airport has stepped up health and safety measures in line with Ministry of Health requirements, including:
Frequent sanitisation of high-touch areas
Increased cleaning
Strict safety protocols for staff
Hand-sanitiser stations available throughout both domestic and international terminals
Since the early days of the pandemic anti-viral cleaning throughout the terminals has been undertaken more frequently, with a focus on high-touch areas. On-the-spot cleaning audits are carried out using handheld, digital scanners that ensure the cleaning regime is effectively killing germs.
In addition, trials are currently underway on a range of cleaning technology solutions aimed at providing an additional level of hygiene assurance. Ultraviolet light technology, commonly used to sterilise surgical equipment, installed on escalator handrails, antimicrobial shields added to elevator buttons, and thermal-imaging cameras that can detect someone with a fever amongst a group of people are some of the technology solutions being tested by Auckland Airport.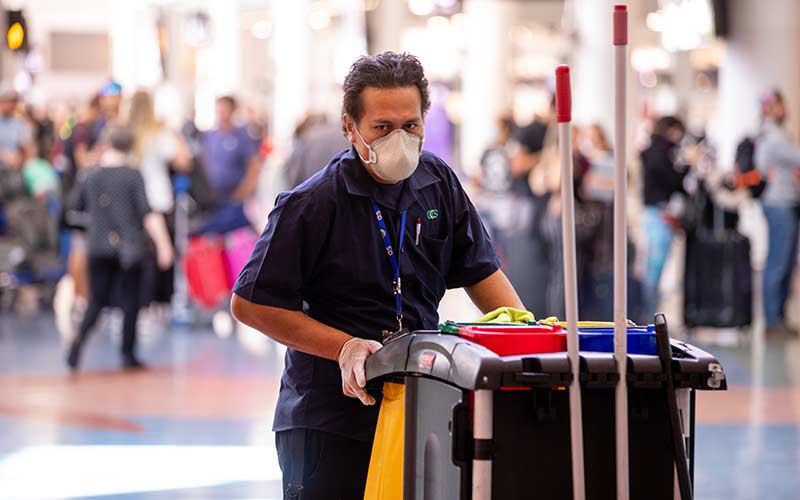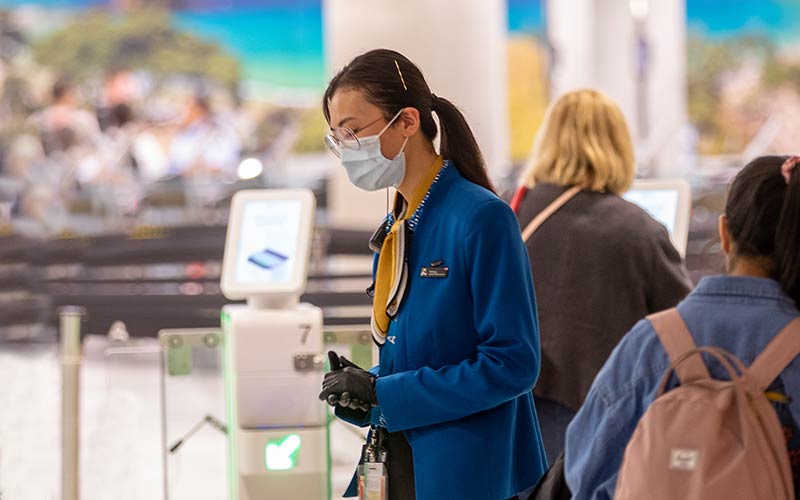 100% of our frontline staff who interact with arriving passengers are regularly tested in line with the Ministry of Health requirements.
Please allow space between yourself and other people, and take extra care with hygiene.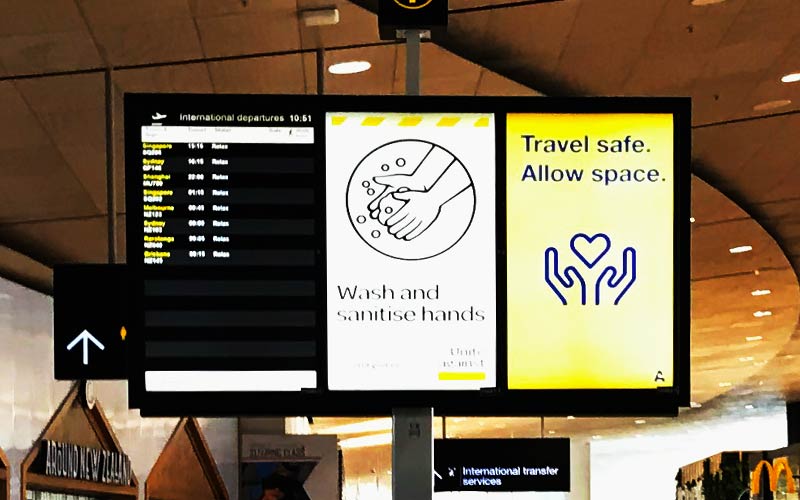 International accreditation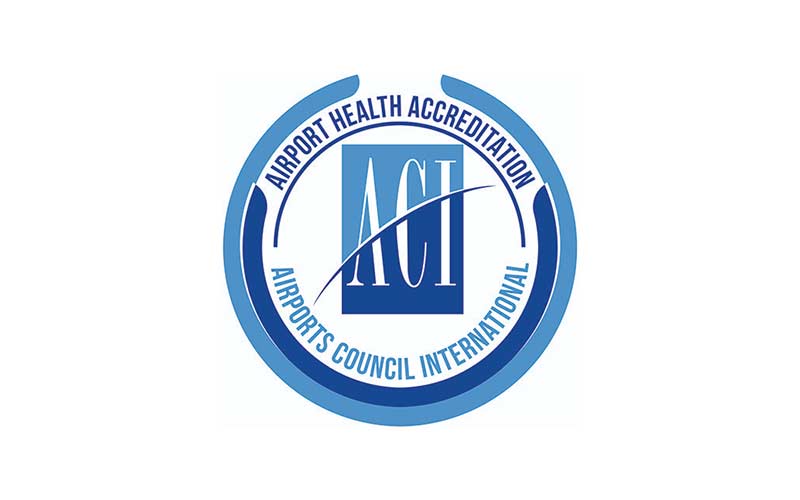 Auckland Airport has achieved international endorsement from Airports Council International (ACI) for the Airport Health Accreditation programme. The comprehensive assessment process covers cleaning and disinfection, management of physical distancing, staff protection, physical layout, passenger communications and facilities.