Keep up-to-date with car park changes at the airport
As we build the airport of the future, we'll be moving things around. This means there are changes to our car parks. Find out the latest changes here to help plan a smoother journey to the airport.
Mid 2020
New purpose-built transport hub
A new transport hub will open in the middle of 2020. It is where you will go if you've pre-booked a taxi, catching a shuttle or ride-share or picking up a rental vehicle. This modern hub is a short walk from the International terminal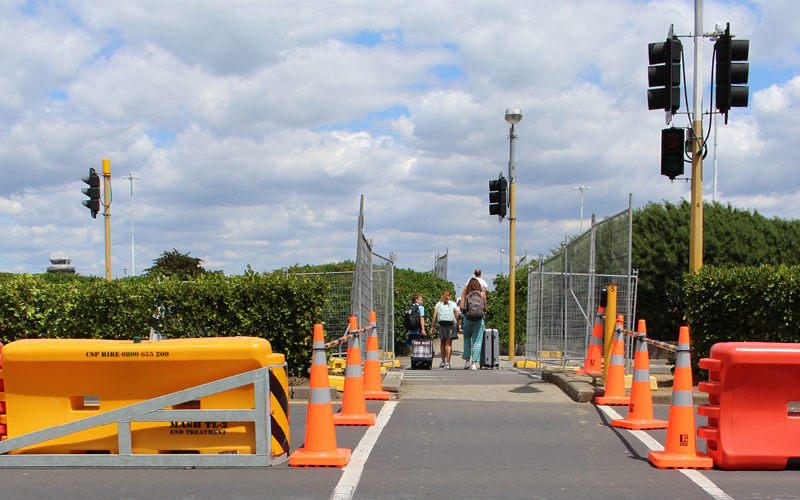 February 2020
Car Park A changes
Almost a quarter of the spaces in Car Park A, at the international terminal, are within the construction site to build a new covered walkway for our customers. You may have recently found it difficult to book a space in Car Park A. There are plenty of parking options available for you.

Car Park E is a good alternative with 2,600 spaces and a short 2 – 6 min walk from the terminal. If you're walking between Car Park E and the terminal, please stick to the marked routes around the construction site and take care near the pedestrian crossings.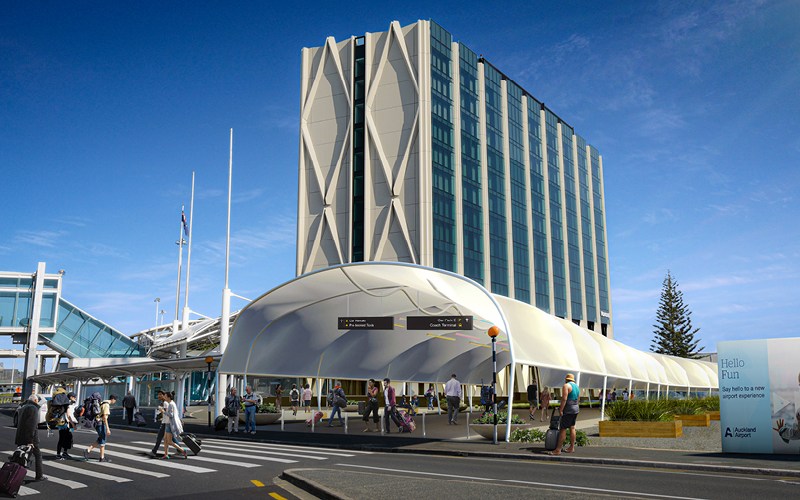 January 2020
New covered walkway
Early January sections of Car Park A have been cordoned off. Later in the month construction of a new covered walkway in Car Park A at the international terminal begins. While car park spaces will reduce, there will still be many spaces available. As an alternative, Car Park E also has many spaces available for you to book.
When it's completed in mid-2020, the high quality temporary structure, made in similar style to downtown Auckland's 'The Cloud', will provide you with an easy, pleasant path to and from the terminal.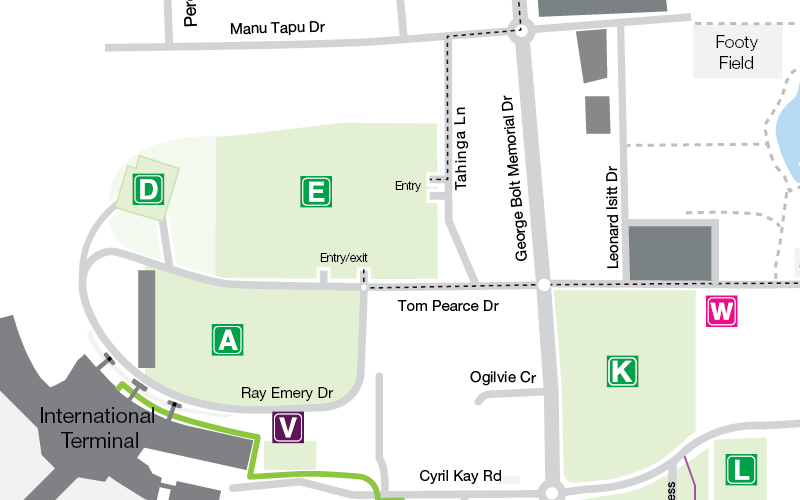 January 2020
Car Park D closed and Car Park E reduced spaces
We're building a new temporary transport hub for you. To do this, Car Park D (a covered car park 2 – 6 minute walk to the international terminal) has closed and a section of Car Park E (near Car Park D) has reduced capacity. Car Park E has covered parking options as well as many uncovered parking spaces available. Valet parking at the international terminal also offers a covered parking service.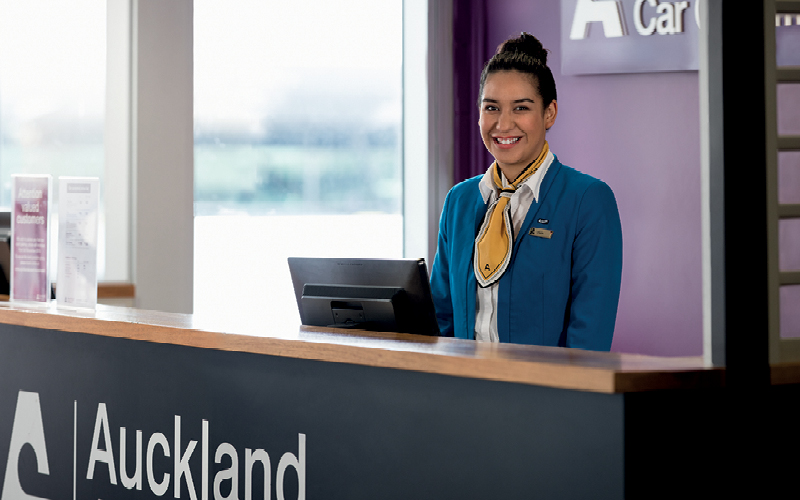 December 2019
New Valet pick-up at international
Collecting your car from Valet at the international terminal has moved and is across the road from arrivals, next to the Novotel. Now its easier and faster to start your journey for home.
December 2019
New Park & Ride service – work underway
Late November a site blessing was held at the new Park and Ride South location, providing easier connections for our travellers coming from the south. Work is under way and due for completion in late 2020. The Park & Ride South service will have 3,200 new carparks, this is in additions to the 4,300 carparks at the existing Park & Ride North facility.