We're looking beyond to create a world-class travel experience
Auckland Airport is building a better future for travellers, delivering quicker effortless arrivals, fresh modern terminals and new spaces to dine, shop and enjoy. And that means we're looking to make some changes. You'll find everything you need to know right here.
Getting to the terminal
We're looking beyond to create covered journeys all the way to the terminal. While we're making some changes, our covered walkways will get you there nice and dry.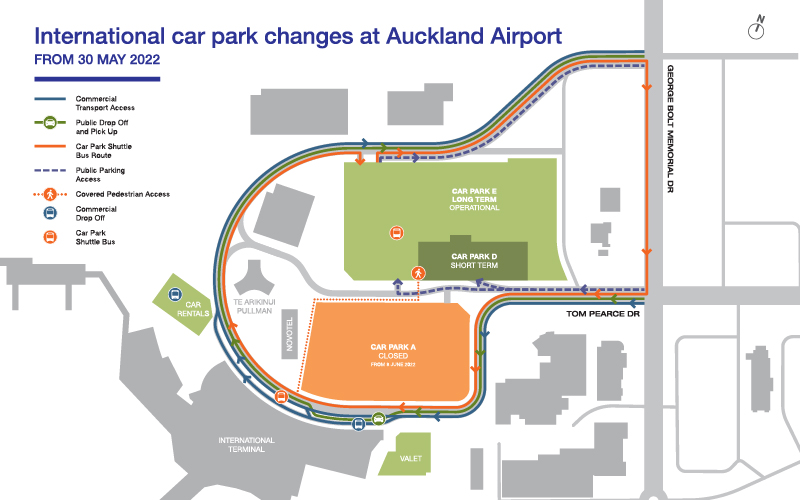 Where do I park now?
If you're heading off to see the world or picking up someone who's just seen it, give yourself a little more time to reach the international terminal. Because the car park is now a little walk away.
The main car park outside the international terminal (Car Park A) has closed to allow enabling works for the new Transport Hub to begin. The new options are Carparks D and E, which are approximately a 5-10 minute walk to and from the international terminal.
Auckland Airport's 'green line' is taking a break
The inter-terminal walkway is currently closed for improvement works and there will be no pedestrian walkway available between terminals. Please use the free inter-terminal bus.
Mobility Parking
We're looking beyond to smooth connections for people with mobility impairments. While we're building a new Transport Hub our mobility parking spaces will be relocated to Car Park D and Car Park E. But we've got options for mobility parkers, including a Mobility Valet service.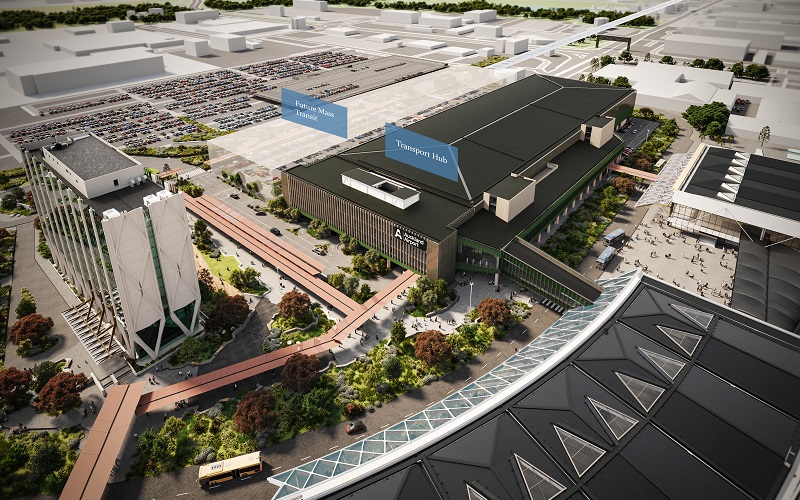 Building a better future for travellers at Auckland Airport as construction ramps up again
Journeys at Auckland Airport are about to get smarter and smoother with shorter transfer times thanks to the development of a world-class transport centre to be built at the front doorstep of the international terminal - the first of a major new suite of projects about to get underway.