Get access to exclusive offers and promotions
Below are the current exclusive offers and promotions available to our Members, be sure to look out for Strata Club promotions when shopping on terminal at Strata Club Partners.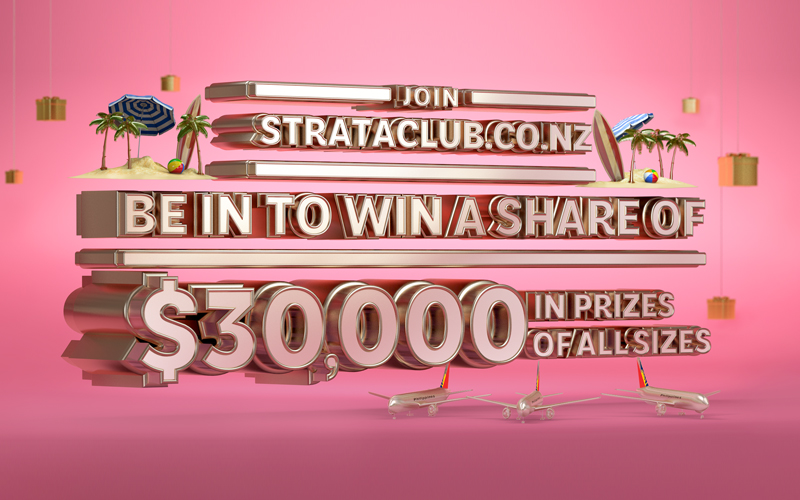 Join now and be in to win
Join Strata Club before 30 November and be in to win a share of $30,000 in prizes. Weekly prizes are up for grabs including return flights for two to the Philippines, Bose headphones, $200 Walker & Hall vouchers, Fitbits and Strata Lounge passes.
The Loop Duty Free
The Loop Duty Free is a fresh, modern and vibrant duty free store selling a wide range of international and local brands across numerous categories including fragrance, beauty, liquor, wine and electronics.
Strata Club offers
Purchase $150 or more of Estée Lauder beauty products and you'll receive a free gift pack with your purchase, valued at $85
Bacardi Superior 1L: 2 bottles for $55, SAVE $14.80
42 Below 1L: $30 per bottle, SAVE $13.90
Jagermeister 1L: $29 per bottle, SAVE $18.90
Triple Rock Diamond Vodka 750ml: $15 per bottle, SAVE $15
Kerrygold Irish Cream Liqueur: $25 per bottle, SAVE $13
Glendalough 13 YO Single Malt 700ml: $42 per bottle, SAVE $83
Glendalough 10 YO Single Malt 700ml: $31 per bottle, SAVE $62
Glendalough 7 YO Single Malt 700ml: $22 per bottle, SAVE $43
Glendalough Doublebarrel 700ml: $12 per bottle, SAVE $23
Glendalough Poitin 700ml: $13 per bottle, SAVE $26
Glendalough Mount Poitin 700ml: $14 per bottle, SAVE $26
Glendalough Shry Poitin 700ml: $15 per bottle, SAVE $30