Welcome to Auckland, New Zealand
New Zealand Traveller Declaration
Travellers arriving at Auckland International Airport will be able to complete a digital declaration from late August 2023.

The New Zealand Traveller Declaration collects travellers' Customs, Immigration, and Biosecurity information. The online form aims to help arriving international passengers move through airports more efficiently and improve the safety and security of New Zealand.
Before you arrive in New Zealand you can complete the New Zealand Traveller declaration online or on the NZTD App. It is free and will take about 10 minutes to fill in. The earliest you can submit your declaration is 24 hours before departing for New Zealand.
If you are unable to complete the digital declaration you will be given a paper Passenger Arrival Card to complete during your flight.
Every passenger carrying NZ$10,000 or more in cash and/or foreign currency equivalent must notify a Customs Officer.
Your declaration will be checked when you arrive and any goods you've declared will be inspected by a Ministry for Primary Industries Officer after you've cleared Passport Control and collected your bags. Your bags may be sniffed by detector dogs, X-rayed or searched.

Immigration
For the most up to date immigration information please refer to the Immigration New Zealand website or call:

Freephone within NZ only: 0508 558 855

Phone from overseas:

00

64 9 914 4100
Customs
For the most accurate information about what can and cannot be brought into New Zealand and what you need to declare, please refer to the New Zealand Customs Service website or call:
Freephone within NZ only: 0800 4 CUSTOMS (

0800

428 786)

Phone from overseas:

00

64 9 300 5399


Biosecurity
Biosecurity New Zealand aims to prevent the entry of pests and diseases which could endanger New Zealand's important agriculture and horticulture industries, as well as our natural environment.
It is important to remember that if you have any fruit, vegetable, animal, or plant items with you, or packed in your luggage, you must declare them or dispose of them in airport amnesty bins.
Before departure, you should clean all sports equipment to remove soil and grass. This will assist with border processes when you enter New Zealand.
Protect NZ from foot-and-mouth disease (FMD)
Foot-and-mouth disease is in many countries, including Malaysia, China and most recently Indonesia, but thankfully not yet New Zealand.

In order to protect New Zealand against Foot and Mouth disease all arriving travellers must:

Declare all goods, equipment, and food that could carry unwanted pests or diseases into New Zealand.

Declare when they have been in contact with livestock.

Not bring in animal products such as meat.

Clean footwear before coming to New Zealand if you have visited a farm overseas.

Remember that there is a one week stand down from when a person arrives from an overseas country that has Foot and Mouth disease to when they can go onto a NZ farm or contact susceptible animals in NZ.


For the most up to date immigration information please refer to the Ministry of Primary Industries website or call:

Freephone within NZ only: 0800 00 83 33

Phone from overseas: +64 4 830 1574

Exotic pests and diseases: 0800 80 99 66



Duty & tax free shopping & foreign exchange
Duty Free shopping is available in our departures and arrivals areas. With hundreds of world-renowned brands and stunning NZ-inspired products perfect for gifting, you'll want to make the most of your time exploring the stores.
The Mall International is Auckland Airports' online click-and-collect shopping service in departures and arrivals. Shop Duty Free deals from a selection of our retailers ahead of your trip and we'll have it ready and waiting.
Foreign Exchange
There are multiple foreign exchange options to suit you when you are flying from Auckland Airport. You can choose to buy online and pick up at the airport, visit a store when you arrive, or self-serve at a foreign Currency ATM.
If you are transiting in Auckland to another international flight, you need to go to the International Transfer point on the arrivals level of the Terminal.
Within the International Transfer screening point, you will undergo security screening which is required before you can board your next flight. At this screening point restrictions apply to the liquids, aerosols and gels that you can take through the screening point and on to your flight. Please be aware that liquids, aerosols and gels bought duty free in other airports (including alcohol, perfumes and creams) are subject to these restrictions and may be confiscated.
Regulations for passengers carrying liquids, aerosols and gels.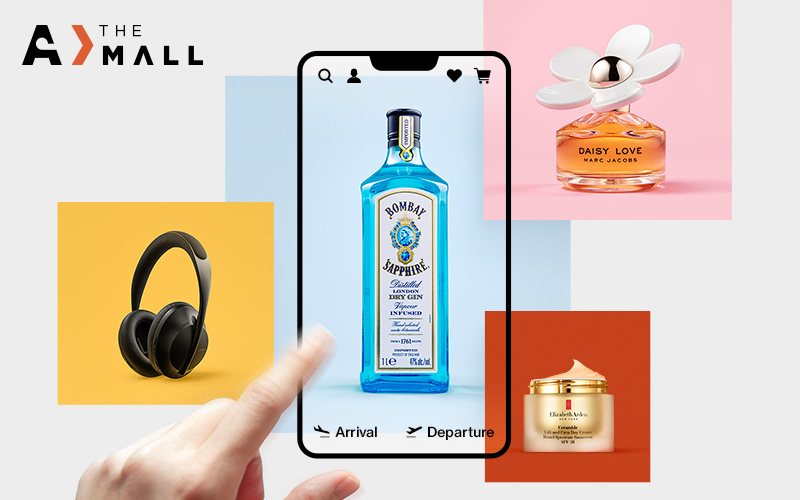 Shop The Mall
Shop online before your arrival in Auckland to enjoy duty free savings and a convenient collection.
---
Shop The Mall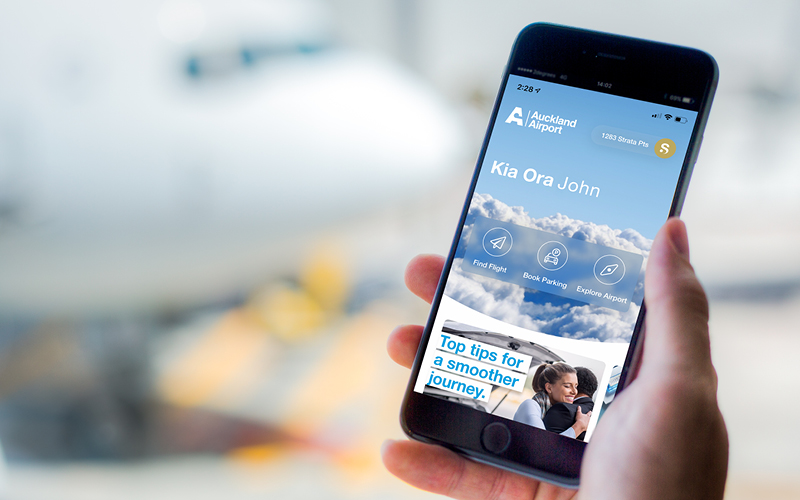 Download the Auckland Airport app
From home to gate, now in a single app.

No more swapping apps on your phone... your new 'home to gate' journey planner is now live on the Auckland Airport app.
---
Learn more