Welcome back to Auckland, New Zealand
New Zealand Traveller Declaration
The New Zealand Traveller Declaration is an online system that collects your travel and COVID-19 health-related information.
From 1 April 2022, everyone flying into New Zealand will be required to complete and submit a New Zealand Traveller Declaration (NZTD) online, unless they are exempt.
You need to submit your NZTD online before you arrive at your departure airport. Once your flight is booked, you can start your declaration up to 28 days before you fly.
Your declaration may take around 30 minutes to complete, so give yourself plenty of time to do it.
If your New Zealand Traveller Declaration meets the requirements, you will receive a Traveller Pass. You'll be asked to show your Traveller Pass at check-in and when you arrive in New Zealand.
Complete your Traveller Declaration form online before you depart
Your arrival into Auckland Airport is slightly different from what you may have been used to. We ask travellers for their patience and understanding as it may take longer than usual to complete arrivals processing.
Arrivals travel path - overview
Arriving passengers meeting all government requirements to enter New Zealand without isolation or quarantine will follow this pathway:
Land in Auckland - please ensure you have your mask on before you exit the aircraft.
Duty & tax free shopping & foreign exchange - Foreign exchange kiosks and duty-free shopping is available to arriving international passengers. Pre-order on The Mall for collection at The Collection Point in the arrivals baggage hall.
Documentation required - Have all your documentation ready and close at hand, including your passport, completed arrivals card, vaccination status, Traveller Pass, and pre-departure COVID-19 test documentation.
Pre departure test and vaccine check - You will need a printed copy or saved image on your mobile device of your pre-departure COVID-19 test and vaccine documentation.
Immigration / Customs - You will need your completed New Zealand Passenger Arrivals Card, your Traveller Pass and your passport.
Arrivals baggage hall - collect your checked luggage
MPI risk assessment / bag screening & welcome test pack - You will need your completed Arrivals Card. If you have departed from a country requiring testing, you will a receive a government issued welcome pack, and instructions for use
Wear you mask - please keep your mask on when entering the arrivals hall and throughout the terminal
Meet your friends & family in the arrivals hall.
Top tips for a smooth arrival
Have your passport, arrivals card and all entry requirement documentation close to hand
Have a mask on as you leave the aircraft and keep it on throughout the terminal.
To avoid delays and any possible fine, it is recommended that you don't bring food with you into New Zealand.
E-Gates will be open and available for eligible passengers.


Duty & tax free shopping & foreign exchange
Foreign exchange kiosks and the duty free shopping is available to arriving international passengers.
Pre-order for collection at the arrivals baggage hall on The Mall
Border controls
Find out who can enter New Zealand on the New Zealand Immigration website.
Pre departure testing is one of the ways the New Zealand Government is reducing the risk of infection on international flights. More detail on the requirements can be found here.
The Ministry of Health provides specifics regarding the required pre-departure tests here.
Customs will ask all passengers to provide proof of a negative COVID-19 test or provide the medical certificate/exemption during the arrivals process when they enter New Zealand.
Arriving in New Zealand without evidence of a negative approved test, or medical exemption may result in the issuing of an infringement offence fee of $500 or a fine not exceeding $1,000 - you could also be subject to prosecution.
More detail on the documentation you will need to present to officials upon arrival can be found here.
---
International transits
If you are transiting in Auckland to another international flight you need to go to the transit and transfer area.
Within the transit and transfer area you will undergo security screening which is required before you can board your next flight. At this screening point restrictions apply to the liquids, aerosols and gels that you can take through the screening point and on to your flight. Please be aware that liquids, aerosols and gels bought duty free in other airports (including alcohol, perfumes and creams) are subject to these restrictions and may be confiscated.
---
Immigration & Biosecurity
Immigration requirements
For the most up to date immigration information please refer to the Immigration New Zealand website or call:
Freephone within NZ only: 0508 558 855 Monday - Friday 6am – 10pm
Phone (outside New Zealand) +64 9 914 4100
Anything to Declare?
Your passenger Arrival Card will be checked by a Customs official prior to passing through Customs and New Zealand Biosecurity. On it you will declare what you are (or are not) bringing into the country.
Some examples where you must tick 'Yes' on your passenger Arrival Card, if you are bringing into New Zealand are:
Cash – NZ$10,000 or more (or foreign equivalent), including travellers cheques, bank drafts, money orders, etc.
Tobacco – more than 50 cigarettes or 50 grams of tobacco products (including a mixture of cigarettes and other tobacco products)
Medicine – over 3 months' supply, or medicine not prescribed to you
If you fail to declare restricted or prohibited items or make a false or incorrect declaration on your arrival card you could face a $400 instant fine.
For further information about what can and cannot be brought into New Zealand, please refer to the New Zealand Customs Service website or call:
Freephone: 0800 4 CUSTOMS (0800 428 786)
Phone (outside New Zealand): +64 9 300 5399
Biosecurity
Biosecurity New Zealand aims to prevent the entry of pests and diseases which could endanger New Zealand's important agriculture and horticulture industries, as well as our natural environment.
It is important to remember that if you have any fruit, vegetable, animal, or plant items with you, or packed in your luggage, you must declare them or dispose of them in airport amnesty bins. A full list of risk goods is on the Passenger Arrival Card.
If you fail to declare or dispose, you could be fined at least $400NZD.
Before departure, you should clean all sports equipment to remove soil and grass. This will assist with border processes when you enter New Zealand.
Biosecurity requirements
Fill out your Passenger Arrival Card. All risk goods must be declared
Dispose of any risk goods you have not declared in the amnesty bins
Present your Passenger Arrival Card to the Biosecurity Officer. Declared risk goods may then be inspected.
Answer any questions from Biosecurity Officers relating to risk goods you may be carrying.
Declared risk goods may then be inspected. Your bags may be sniffed by detector dogs, x-rayed or searched. If you have any questions, ask one of the Biosecurity Officer.
For further information about biosecurity restrictions, please contact:
Biosecurity New Zealand
Freephone within NZ only: 0800 00 83 33
Phone from overseas: +64 4 830 1574
Exotic pests and diseases: 0800 80 99 66
Email: info@mpi.govt.nz
Website: www.biosecurity.govt.nz/declare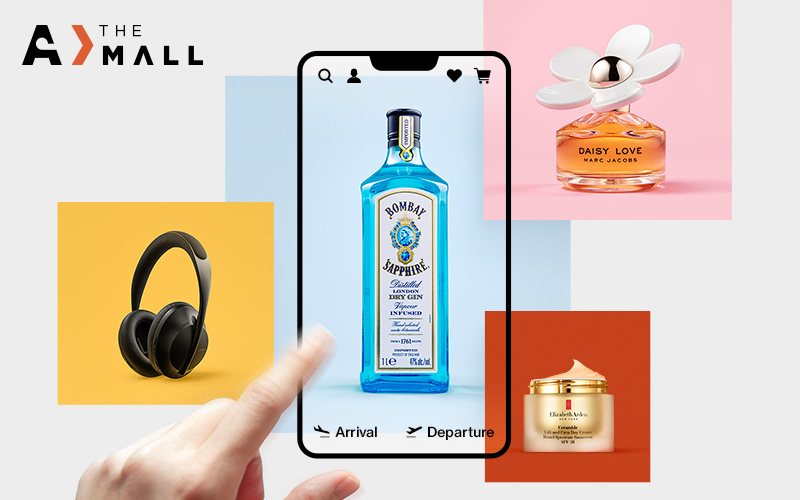 Shop The Mall
Shop online before you travel and enjoy contactless click and collect
---
Shop The Mall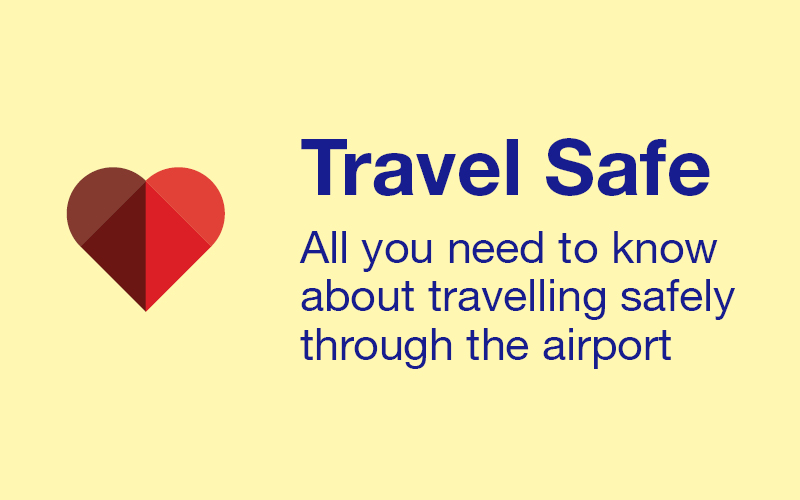 Travel safe information hub
Arriving into New Zealand, health measures, where to eat and shop.
---
Find out more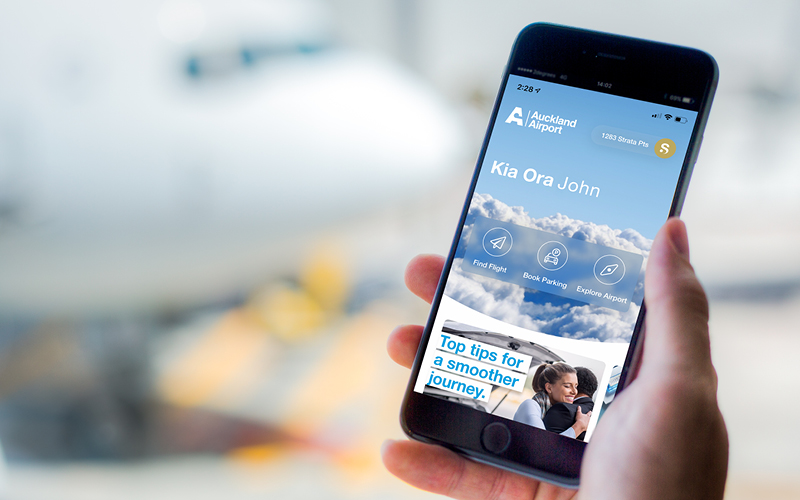 Download the Auckland Airport app
From home to gate, now in a single app.

No more swapping apps on your phone... your new 'home to gate' journey planner is now live on the Auckland Airport app.
---
Learn more