International travel has changed. There are extra steps to take before you fly to your destination and before your return journey home. Plan ahead carefully by checking and completing the requirements for your destination and airline, and be organised before you arrive at the airport.
Check requirements
Each airline and destination may have different requirements and it is your responsibility to understand what you need to do for your entire trip, including connecting flights, transit points and your return journey.
Check the New Zealand Government's advice on leaving New Zealand

here

,

Check the requirements for destinations you are flying to (including transits),

Check your Airline's travel requirements including COVID-19 pre-departure tests.
Before you get to the airport make sure that you and your luggage adheres to aviation security regulations - including those relating to what you can carry onto the plane in your hand luggage.
Find out about carrying liquids, aerosols and gels before you get to the airport, and remember it is always wise to check your airline ticket for more information.
---
Check in
The check in counters for international passengers are located on the ground floor of the international terminal.
When checking in, you must have the following documents:
Passport

Travel documents, including ticket and/or booking reference.
Departure area
After checking-in on the ground floor, passengers should go to the first floor. Passengers are advised to enter the departure area to complete Customs and emigration formalities and then move on to their departure gate lounge. Our airport maps will help guide you to the right place.
Customs and emigration
To help us ensure processing flows smoothly for the benefit of all passengers, before reaching the Customs counter please have your boarding pass and passport ready. As of 5 November 2018, departure cards are no longer required.
Security check point
Help our security team keep you safe by keeping to our safety procedures. After completing Customs formalities all passengers pass through the security screening point operated by the Aviation Security Service.
From 30 June 2019 Aviation Security screening will include a full body scan using Advanced Imaging Technology. Read the FAQ for more information about how the body scanners work and what happens at the screening point.
Online shopping and terminal shopping and dining facilities
Shop online with The Mall
Shop duty free and tax free online before you fly and we'll have your purchases ready and waiting for you to pick up when you fly, pick up at departures or arrivals - just choose a Collection Point option that suits you. Shop spirits, fragrances, jewellery, clothing and more. Shop now.
In terminal
Our shops, dining and relaxation facilities offer travellers a great choice of leisure activities for you to enjoy once you have passed through the emigration check point. We have specialist, kiwi souvenir and duty free shops, including:
clothing and jewellery

books, music and art

confectionary and wine

cosmetics and fragrances

small electronic appliances
All of the domestic terminal food and beverage and retail stores have re-opened. We can't wait to welcome you back. Find out more >
There are currently limited shopping and dining options at the international terminal. Find out more >
Departure information
Departure gate information is displayed on monitors throughout the departure area and after security. Passengers are advised to check the monitors for their departure gate. Each departure gate is clearly numbered and the flight number provided. Our airport maps and friendly staff will help point you in the right direction!
Safe Travel
When planning your travel, and before you leave NZ check out the SafeTravel website. The website has destination specific important health and general advisories you should be aware of before you travel.
While mosquitoes in New Zealand don't carry diseases, in many other countries they do and there are other bugs to be aware when you travel. See Ministry of Health website for more information on the bugs to be aware of and what precautions you can take to avoid being bitten.
Ministry of Health advisory
The Ministry of Health is advising people travelling overseas to make sure they are fully immunised against measles before they go.
Measles is regularly brought into the New Zealand through international travel. There are currently significant measles outbreaks overseas, including in the Philippines and in some European countries.
Children who have not yet been immunised are at greatest risk of the disease. The Ministry of Health recommends that:
Infants aged 6–15 months travelling to countries with serious measles outbreaks be given MMR vaccine before their travel. This is an additional vaccination for those infants – they will still need their usual MMR vaccinations at 15 months and four years old.
If you haven't been immunised, you should be cautious about travelling to any countries where there are serious measles outbreaks.
An up-to-date list of countries with a measles outbreak can be found on the Centers for Disease Control and Prevention website.
Security restrictions: powders, liquids, aerosols and gels
The New Zealand Government has introduced security arrangements for all international flights to and from New Zealand airports.
At Auckland Airport, our focus is to make the security process as simple and friendly as possible, whilst still ensuring all international passengers comply with new regulations.
Batteries and power banks
Whether a battery can be carried or not depends on the type of battery, its configuration, or the number being carried. It is always best to check with your airline, but as a general guide the following rules almost always apply
Batteries installed in consumer electronics / equipment. These items can be carried provided the batteries are securely installed in the device and the device is protected so it cannot be accidentally turned on.

Spare or loose batteries – These batteries must be carried separately, and must be carried in your carry-on luggage. They must also be well protected and/or insulated to prevent short-circuiting.

Power banks / Power packs must be in carry-on baggage only. If the power bank has multiple purposes , it will still be considered a power bank and considered a dangerous good.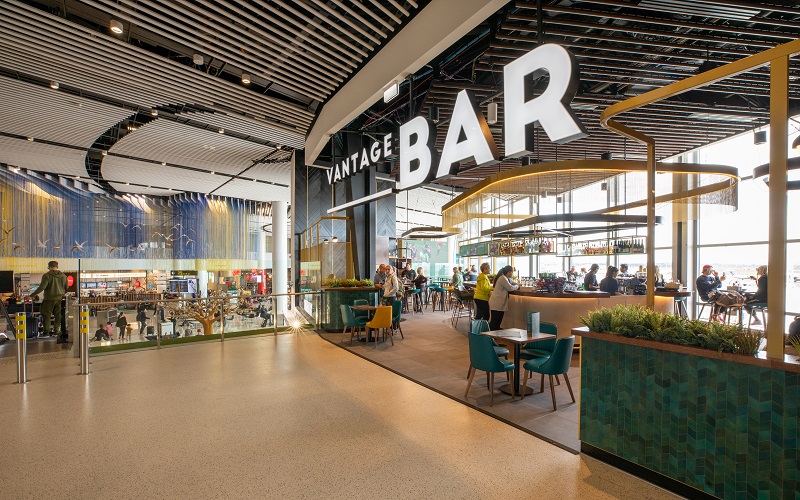 What's open at the international terminal?
Currently there are limited dining options at the international terminal. Find out what's available.
---
Learn more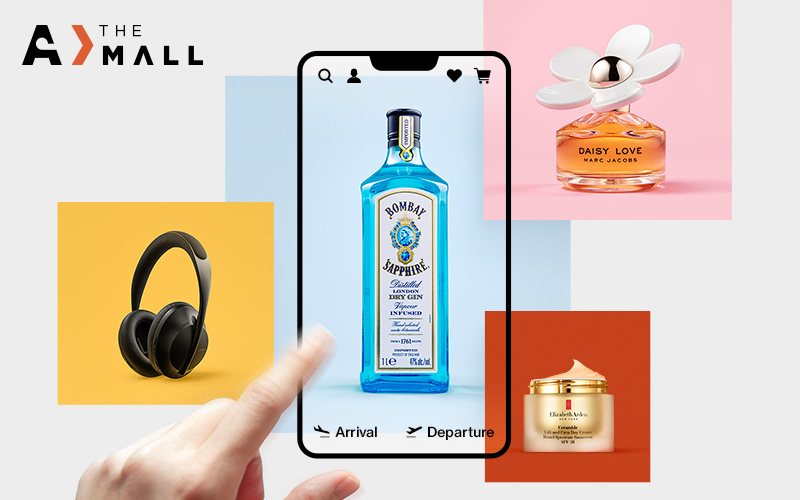 Shop The Mall
Shop online before your arrival in Auckland to enjoy duty free savings and a convenient collection.
---
Shop The Mall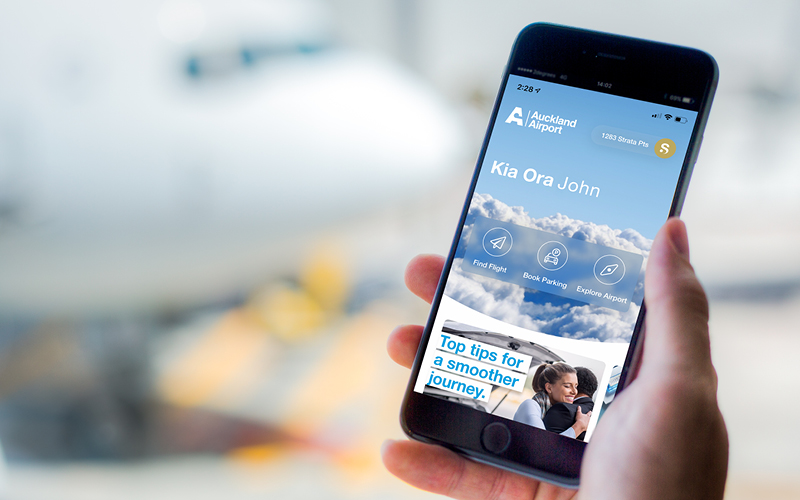 Download the Auckland Airport app
From home to gate, now in a single app.

No more swapping apps on your phone... your new 'home to gate' journey planner is now live on the Auckland Airport app.
---
Learn more