| Location | Roadworks | Planned start date | Planned finish date | Impact |
| --- | --- | --- | --- | --- |
| George Bolt Memorial Drive | Road surface testing and some minor excavation work | 26 February 2017 | 19 March 2017 | One lane closure at individual locations for up to one hour each at night time only |
Current road maintenance and upgrade activity around the airport
SH20A to airport project information
The New Zealand Transport Agency is upgrading the State Highway 20A / Kirkbride Road interchange. These roadworks are expected to impact travel times to and from Auckland Airport, until they are completed in 2017.
Landing drive roundabout signalisation
As part of the SH20A to Airport project, the New Zealand Transport Agency is also upgrading the Landing Drive roundabout to a fully signalised intersection. The project will take approximately 12 months and work started in March 2017.
McKenzie Road Reconstruction
Auckland Transport is carrying out roadworks on McKenzie Road between Bader Drive and Walmsley Road, including at the Bader Drive intersection in the Airport Oaks area. The work involves pavement reconstruction, including kerb and channels, driveways, footpaths and the rebuild of the road carriageway on the Auckland Transport roads. Work is due for completion in May 2017.
Find out more about these roadworks
Keep up to date with live travel times to and from the airport.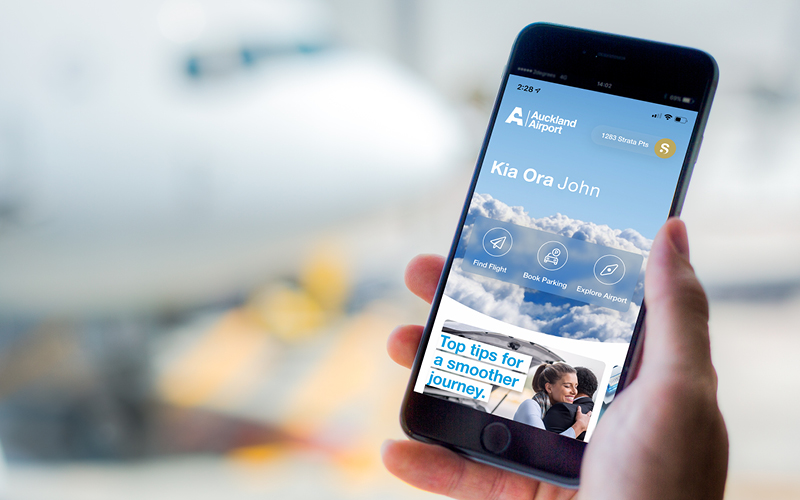 Download the Auckland Airport App
The ultimate journey planning tool, like having your own personal assistant at the airport, giving you helpful alerts, updates and reminders
---
Learn more