Top Tips
Remember your mask or face-covering. At Alert Level 3 mask use is a requirement for entry to the terminal building.
Sign in using the COVID tracer app. There are large QR codes at the terminal doors and sign in sheets available at the Help Desk too.
Only passengers can come into the terminal. Be prepared to have your boarding pass or travel itinerary checked at the door. If you need assistance to catch your flight you can bring one support person in with you.
Look out for our customer service team, dressed in blue jackets who are always available to assist you.
Leave space, stay safe. We've got lots of reminders in place to maintain physical distancing, but we need everyone to play their part in reducing the risk of COVID-19.
Travel under Alert Level 3
Under Alert Level 3 travel across an Alert Level boundary is strictly limited. You may only travel across the Alert Level boundary if that travel is permitted. You should make sure you carry acceptable evidence that you are permitted to cross the boundary. More information can be found at www.covid19.govt.nz
The Auckland Airport terminals are currently open to passengers only and Aviation Security Service officers at the entrance will check your valid ticket, itinerary or boarding pass at the terminal door. Passengers are required to provide documentary evidence to support their reason for travel along with photo ID.
For any testing requirements please refer to the government advice at https://covid19.govt.nz/travel/permitted-travel-at-different-alert-levels/personal-travel-across-an-alert-level-boundary/
You must wear a face covering within the terminals and at bus stops, taxi stands or any other customer contact points across Auckland Airport. For more information please see https://covid19.govt.nz/health-and-wellbeing/protect-yourself-and-others-from-covid-19/wear-a-face-covering/
Please follow social-distancing protocols as you travel. Our teams have also increased cleaning onsite to support safe travel, and hand-sanitiser stations are available for your use throughout the terminal.
Before you get to the airport make sure that you and your luggage adheres to aviation security regulations - including those relating to what you can carry onto the plane in your hand luggage.
Check in
Departure area
Security check point
Online shopping and terminal shopping facilities
Departure information
Lost property
---
Check in
The check in counters and kiosks for domestic passengers are located on the ground floor of the domestic terminal.
When checking in, you must have the following documents:
Travel documents, including ticket and/or booking reference.
---
Departure area
After checking-in on the ground floor, passengers are advised to move on to their departure gate lounge. Our airport maps will help guide you to the right place.
---
Security check point
Help our security team keep you safe by keeping to our safety procedures. Passengers on domestic jet services pass through the security screening point operated by the Aviation Security Service. Please remember to practice social distancing when queuing to go through the security check point.
---
Online shopping and terminal shopping facilities
Due to the current COVID-19 Alert Level there are limited retailers and eateries open within the domestic terminal at this time. Vending machines are also available for drinks and snacks.
---
Departure information
Departure gate information is displayed on monitors throughout the departure area and after security. Passengers are advised to check the monitors for their departure gate. Each departure gate is clearly numbered and the flight number provided. Our airport maps and friendly staff will help point you in the right direction!
---
Lost property
Our Lost Property office is closed during Alert Level 3. If you have found an item please contact Airport Operations on 09 256 8813. Unfortunately in person collections are not possible under the current restrictions, please call 0800 247 767 to make alternative arrangements.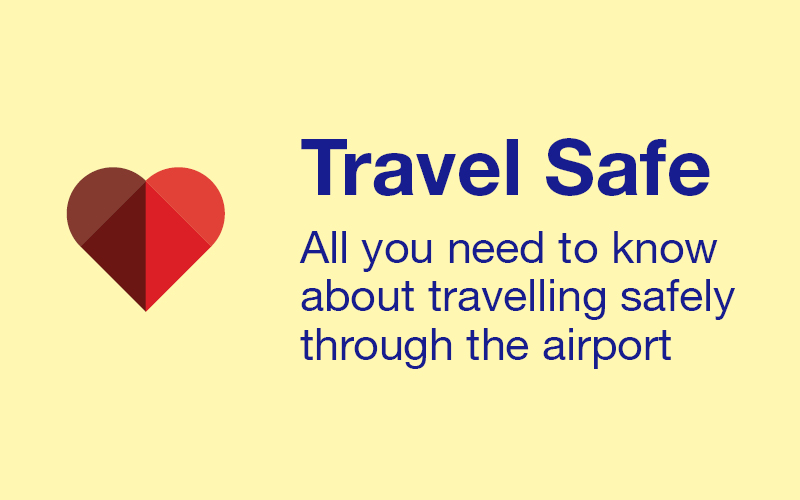 Travel safe information hub
Quarantine-free safe travel path, arriving into managed isolation, health measures, where to eat & shop.
---
Find out more