COVID-19 update

Domestic travellers: Contactless Click & Collect is available. Learn more.

International travellers: The Collection Point is open for select flights for departing passengers shopping duty and tax free.
Collection Point is the pick-up point for goods purchased at The Mall and participating stores off-airport throughout New Zealand that offer a duty and tax free sales service.
---
Collection Point in the international terminal
Collection Point is located next door Partridge Jewellers in departures. This is the only pick up point for all off terminal sales through stores such as Partridges, Michael Hill and T-Galleria (DFS) or online purchases through The Mall.
If you choose to purchase at The Mall, T-Galleria (DFS), Lotte Duty Free online purchases and Havana House, you will be able to collect on arrival. You'll find Collection Point after clearing immigration, in the baggage claim hall, opposite baggage belt 3.
If your flight details change at any time, please contact the retailer where you made your purchase in order to change your details so we can be sure your purchase is available at collection point when you need it to be.
Passengers require valid photo identification when collecting parcels (Passport, Drivers Licence).
Passengers will need to notify retailers of any flight changes after purchase that may affect collection.
Passengers should allow sufficient time for collection.
Orders can be picked up from your chosen Auckland Airport Collection Point during these standard hours at least 60 minutes prior to your international flight:
Departures 4:30am–1:30am NZST
Arrivals 5:30am–2:30am NZST
Collection Point in departures
Collection Point in arrivals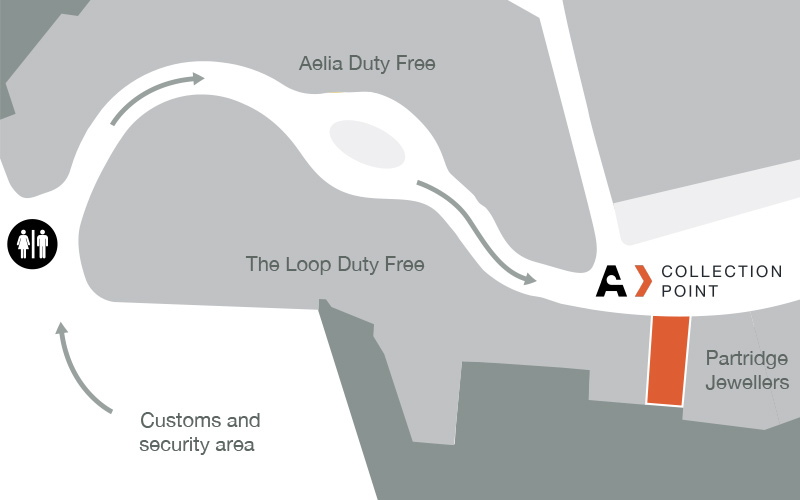 Collection Point in departures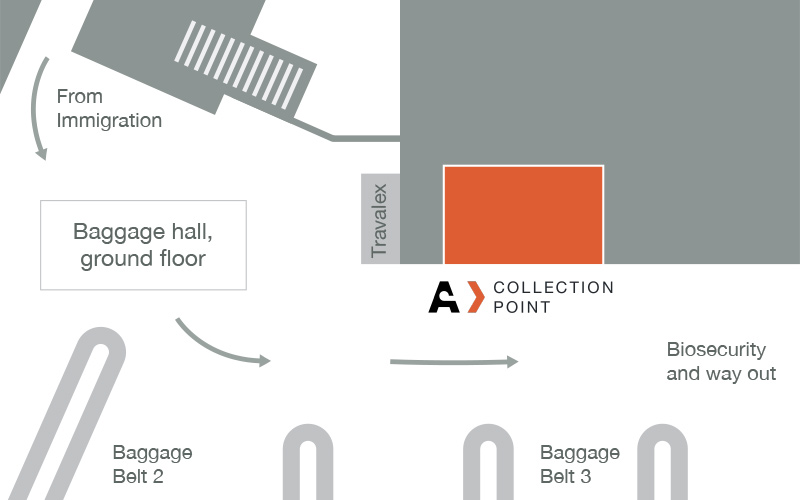 Collection Point in arrivals
---
Collection Point in the domestic terminal
The Mall's Collection Point in the domestic terminal is located between 3 Wise Men and Travalex before you pass through security in the domestic terminal. Pick up your order at least 30 minutes before your departing flight between 5am - 10pm NZST.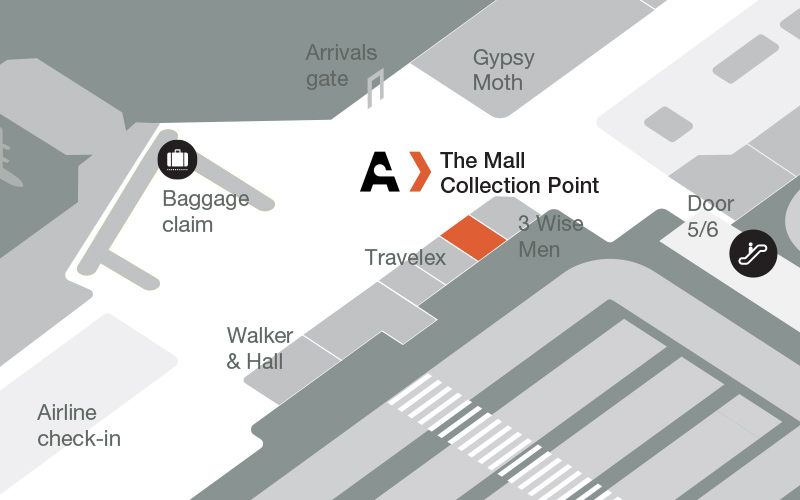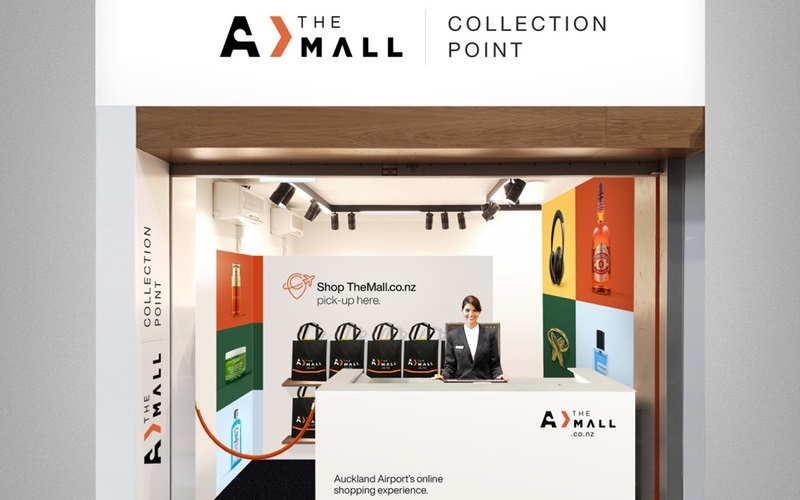 ---
---
If you are a retailer with store(s) in New Zealand and would like to sell tax free goods to people travelling internationally, please contact us for more information:
Ridha Ali
Collection Point Admin Manager
Ridha.Ali@aucklandairport.co.nz