Booked your international flight? Go shopping on us - $20 voucher
Try our new online shopping experience, exclusive to international travellers. Shop duty & tax free from multiple retailers, one checkout, one place to pick up. Shop from 6 months out and up to 24 hours before you fly.
Use the promo code: BUYB4UFLY and get $20 off when you spend $100 or more*
The Collection Point is the pick-up point for duty and tax free goods purchased from The Mall and participating stores off-airport throughout New Zealand that offer a tax and duty free sales service.
The Collection Point is located alongside Aelia Duty Free in departures. This is the only pick up point for all off terminal sales through stores such as Partridges, Michael Hill and T-Galleria (DFS) or online purchases through The Mall.
If you choose to collect on arrival, you'll find the Collection Point after clearing immigration, in the baggage claim hall, opposite baggage belt 3. This is the main pick up point for The Mall, Lotte Duty Free online purchases and Havana House.
Should you have a purchase at the Collection Point and your flight details have changed, please contact the retailer where you made your purchase in order to change your details so we can be sure your purchase is available when you need it to be.
Passengers require photo identification when collecting parcels (Passport, Drivers Licence).
Passengers will need to notify retailers of any flight changes after purchase that may affect collection.
Passengers should allow sufficient time for collection.
The Mall purchases require your order confirmation email and your passport for identification purposes.
Contact Details
Departures Phone (4:30am - 1:30am): +649 256 8845
Arrivals Phone (5:30am - 2:30am): +649 255 9457
Fax: +649 256 8819
Email: collectionpoint@aucklandairport.co.nz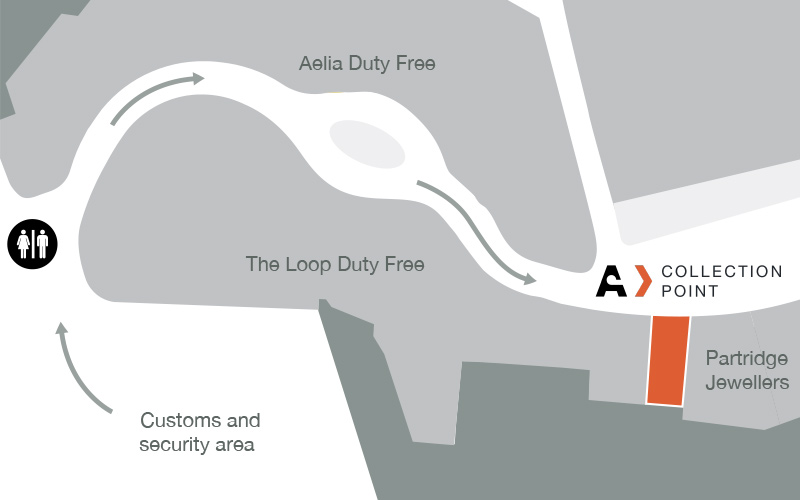 Collection Point in Departures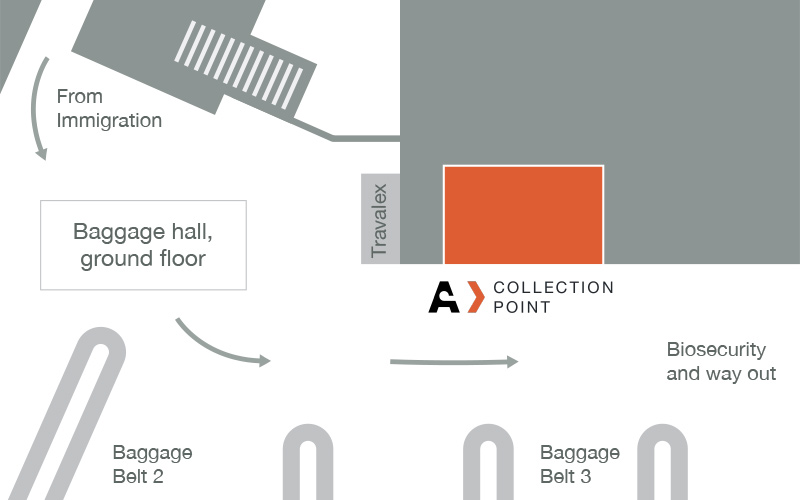 Collection Point in Arrivals