Work or travelling to the Airport? There are several public transport services that operate to and from Auckland Airport.
See the options below to determine which service best suits your needs.
SkyBus - Auckland City Centre to Auckland Airport
SkyBus is Auckland's airport transfer service from Auckland City and Auckland Airport operating 24 hours a day, 365 days a year. The service operates two bus routes between the Airport and the city, one via Mt Eden Road and one via Dominion Road so there are plenty of convenient places you can catch the service. Airport to City transfers take approximately 40-60 min. Times can vary depending on traffic conditions.
Tickets are available at our Airport Ticket Kiosks (located by the SkyBus bus stops at the airport), from the bus driver (cash only), SkyBus Hub/Lounge (396 Queen Street) selected city hostels, hotels, Auckland i-Sites, and online.
$18 Adult One Way
$34 Adult Return


Book online at www.skybus.co.nz for discounted fares and to find more information about cash fares, timetables and finding a stop closest to you.
Auckland Transport
The Auckland Transport website is where you'll find everything you need to know about getting around Auckland on buses, trains and ferries.
Use the Auckland Transport online journey planner to make every trip easy. The journey planner planner will advise what routes are available, and provide times, fares and maps for your trips. Bus, train and ferry information is also available by phoning the Auckland Transport contact centre on +64 9 366 6400.
Key Auckland Transport routes that service Auckland Airport are:
380 Airporter
The bright orange 380 Airporter bus operates between Onehunga, Mangere Town Centre, and Manukau, via Papatoetoe and Onehunga Train Stations.
It operates every 15 to 20 minutes, 7 days a week, 365 days a year, during the day.
It stops at bus stops located outside both the domestic and international terminals at Auckland Airport.
View the 380 Airporter bus timetable and ticket information
Train-Bus Services
Connection to Auckland Airport (via Papatoetoe Train Station)
You can catch a train from anywhere along the Southern, Eastern and Onehunga train Lines and connect at Papatoetoe Train Station to the 380 Airporter bus to the airport.
Trains run between 5am – 10pm (approximately) with later evening services on Fridays.
View timetable and ticket information
Route 31 Bus
Route 31 is a frequent bus service that operates every 15 minutes from 7am to 7pm, 7 days a week. Outside of these hours it runs every 30 minutes.
The 31 bus travels between Botany Town Centre and Mangere Town Centre via the Papatoetoe Train Station. The bus also runs via Otara Interchange (MIT campus), Hunters Corner and Papatoetoe Train Station (on Shirley Rd opposite the station).
You can use the 31 bus to connect to the 380 Airporter service at Papatoetoe Train Station (on Shirley Rd next to the station) or Mangere Town Centre.
Route 31 - Botany Town Centre to Mangere Town Centre
Simpler Fares
Auckland Transport has introduced a new zone-based public transport system to make fares simpler. The new, Simpler Fares system for all bus and train services (except SkyBus) started on 14 August 2016. Simpler Fares includes a new fare table and a new zone map with colour coded zones across Auckland. Using the table and map it is easy to work out your cash or AT HOP fare no matter which buses or trains you take. With an AT HOP card, you will pay for one entire journey from A to B, instead of paying for each bus or train separately.
Find information about Simpler Fares
New Transport Network for Auckland
Over the next few years, Auckland Transport (AT) is moving to a simpler and more integrated public transport network for Auckland. This will deliver a new network of buses and trains that will change the way people travel.
Other Bus Operators:
Intercity
Intercity bus passengers can also buy tickets online for their journey to the airport - please visit www.intercity.co.nz to book.
General Information
Auckland Airport accepts no responsibility or liability for any errors, incompleteness or delays in, or for any reliance by you or any third party on the information provided by the Auckland Transport website.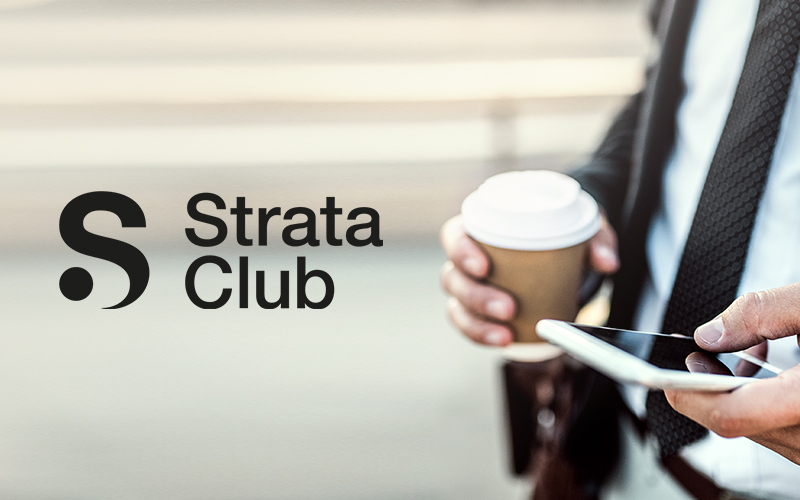 Join Strata Club
Join Auckland Airport's rewards programme and earn Strata Points when you park
---
Learn more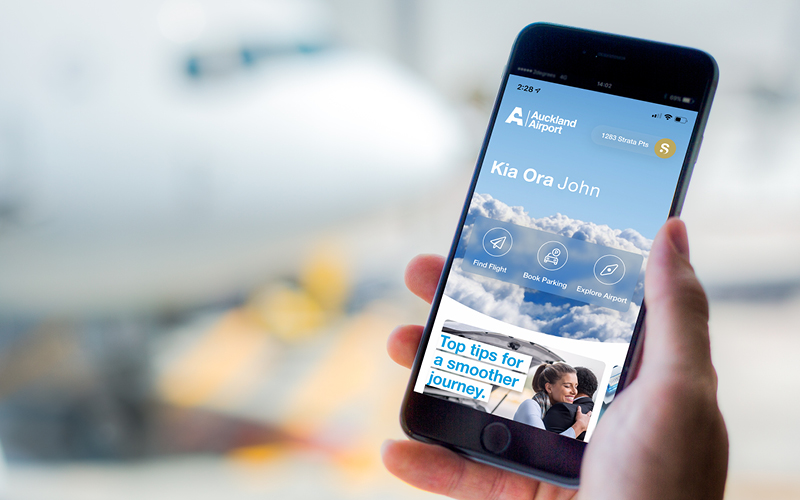 Download the Auckland Airport App
The ultimate journey planning tool, like having your own personal assistant at the airport, giving you helpful alerts, updates and reminders
---
Learn more