Work or travelling to the airport? There are several public transport services that operate to and from Auckland Airport.
See the options below to determine which service best suits your needs.
SkyBus - Auckland City Centre
SkyBus is part of the largest bus network in Australasia. Providing fast, frequent and affordable airport transfers to/from Auckland City. As flights return to Auckland Airport, so is SkyBus with their world-class service. Our Auckland City Express service is back with a new timetable from 1 July 2020. Operating 365 days per year, their service has remained at the top of 42 transport options for Auckland on Trip Advisor.
Auckland City Express
$17 Adult One Way
Operates 6am-8pm daily
Journey time is approx. 40-50 mins, please allow extra time during peak hours.
Purchase Tickets
Buy Online
Airport Ticket Kiosks at both International and Domestic kerbside bus stops
SkyBus also accepts AT HOP cards
To find out more information about timetables and finding a stop closest to you, please visit https://www.skybus.co.nz/
Bus transfer from domestic to international terminal
SkyBus are offering a free bus service form the domestic terminal to the international terminal (one-way).
The bus operates from 6am - 8pm daily every 30 minutes.
Auckland Transport
The Auckland Transport website is where you'll find everything you need to know about getting around Auckland on buses, trains and ferries.
Use the Auckland Transport online journey planner to make every trip easy. The journey planner planner will advise what routes are available, and provide times, fares and maps for your trips. Bus, train and ferry information is also available by phoning the Auckland Transport contact centre on +64 9 366 6400.
Key Auckland Transport routes that service Auckland Airport are:
380 Airporter
The bright orange 380 Airporter bus operates between Onehunga, Mangere Town Centre, and Manukau, via Papatoetoe and Onehunga Train Stations.
It operates every 15 to 20 minutes, 7 days a week, 365 days a year, during the day.
It stops at bus stops located outside both the domestic and international terminals at Auckland Airport.
View the 380 Airporter bus timetable and ticket information
Train-Bus Services
Connection to Auckland Airport (via Papatoetoe Train Station)
You can catch a train from anywhere along the Southern, Eastern and Onehunga train Lines and connect at Papatoetoe Train Station to the 380 Airporter bus to the airport.
Trains run between 5am – 10pm (approximately) with later evening services on Fridays.
View timetable and ticket information
Route 31 Bus
Route 31 is a frequent bus service that operates every 15 minutes from 7am to 7pm, 7 days a week. Outside of these hours it runs every 30 minutes.
The 31 bus travels between Botany Town Centre and Mangere Town Centre via the Papatoetoe Train Station. The bus also runs via Otara Interchange (MIT campus), Hunters Corner and Papatoetoe Train Station (on Shirley Rd opposite the station).
You can use the 31 bus to connect to the 380 Airporter service at Papatoetoe Train Station (on Shirley Rd next to the station) or Mangere Town Centre.
Route 31 - Botany Town Centre to Mangere Town Centre
Simpler Fares
Auckland Transport has introduced a new zone-based public transport system to make fares simpler. The new, Simpler Fares system for all bus and train services (except SkyBus) started on 14 August 2016. Simpler Fares includes a new fare table and a new zone map with colour coded zones across Auckland. Using the table and map it is easy to work out your cash or AT HOP fare no matter which buses or trains you take. With an AT HOP card, you will pay for one entire journey from A to B, instead of paying for each bus or train separately.
Find information about Simpler Fares
New Transport Network for Auckland
Over the next few years, Auckland Transport (AT) is moving to a simpler and more integrated public transport network for Auckland. This will deliver a new network of buses and trains that will change the way people travel.
Other Bus Operators:
Intercity
Intercity bus passengers can also buy tickets online for their journey to the airport - please visit www.intercity.co.nz to book.
SKIP®
New Zealand's new low cost, no stress express bus, gives travellers affordable, reliable and faster connections between major North Island cities. Please visit www.skip.travel to book.
General Information
Auckland Airport accepts no responsibility or liability for any errors, incompleteness or delays in, or for any reliance by you or any third party on the information provided by the Auckland Transport website.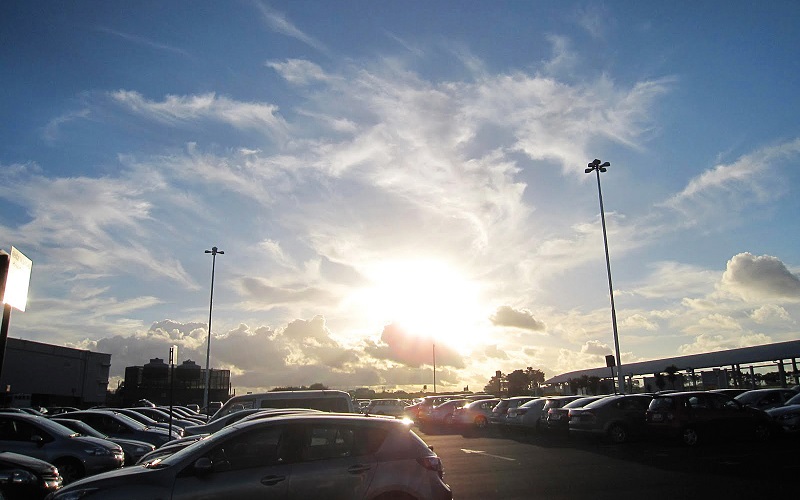 Weekend getaway
Book Car Park K for your New Zealand getaway for as little as $45*
---
Book now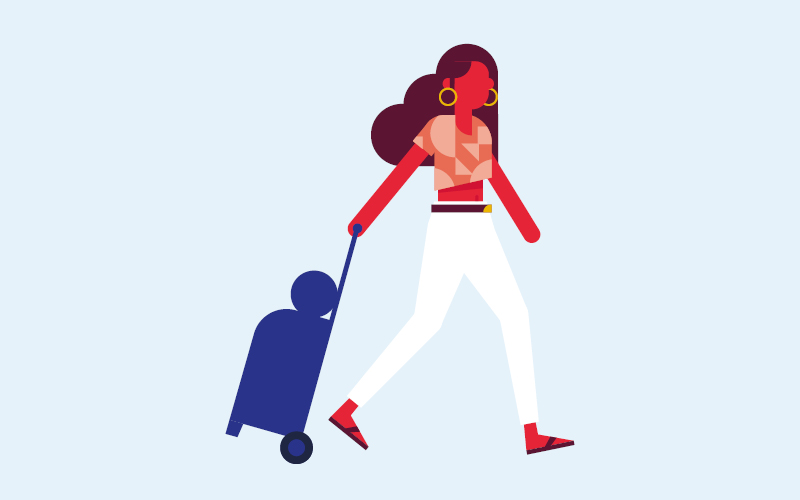 Smooth run to take-off
If you're flying soon, here's a few tips to help you breeze through the airport and get your trip off to a smoother start
---
Learn more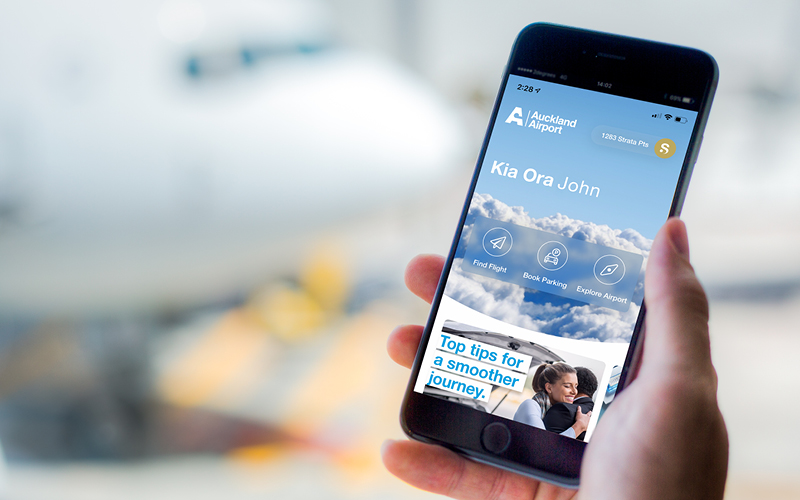 Download the Auckland Airport app
From home to gate, now in a single app.

No more swapping apps on your phone... your new 'home to gate' journey planner is now live on the Auckland Airport app.
---
Learn more