Car park changes

We're moving things around as we build your airport of the future. This means there are changes to our car parks. Find out the latest changes here to help plan a smoother journey to the airport.
Current roadworks around the airport
24 February 2020 – John Goulter Drive Detours
Detours will be in place on John Goulter Drive while night works are underway this week. Works take place on the nights of Wednesday, 26 February and Thursday, 27 February, and again on Sunday, 1 March. Crews will be working on site from 8pm-5am.
Vehicles will still be able to access the shopping centre car park and surrounding roads, but drivers will need to follow the detour signs in place.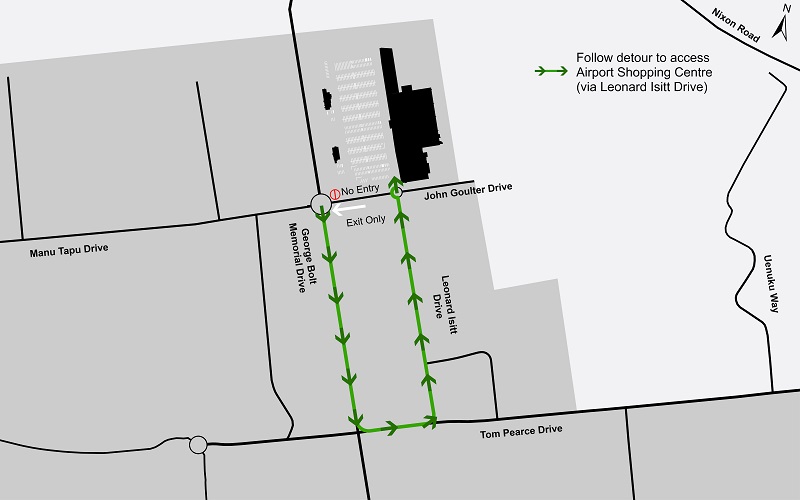 John Goulter Drive - No Entry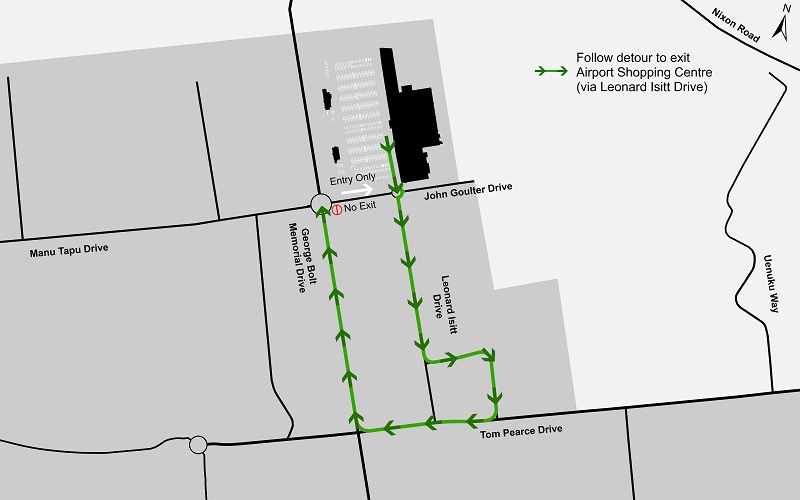 John Goulter Drive - No Exit
19 February 2020 - Work to start on Laurence Stevens Drive
Construction kicks off this week on a multi-million-dollar roading project along Laurence Stevens Drive. This key route into the domestic terminal is being widened, with a new inbound high-occupancy vehicle lane added.
Improvements will also be made to the footpaths and two new bus stops will be added.
The contractors, Fulton Hogan, will begin work along the berm between George Bolt Drive and Geoffrey Roberts Road this Wednesday. The project is set for completion at the end of the year.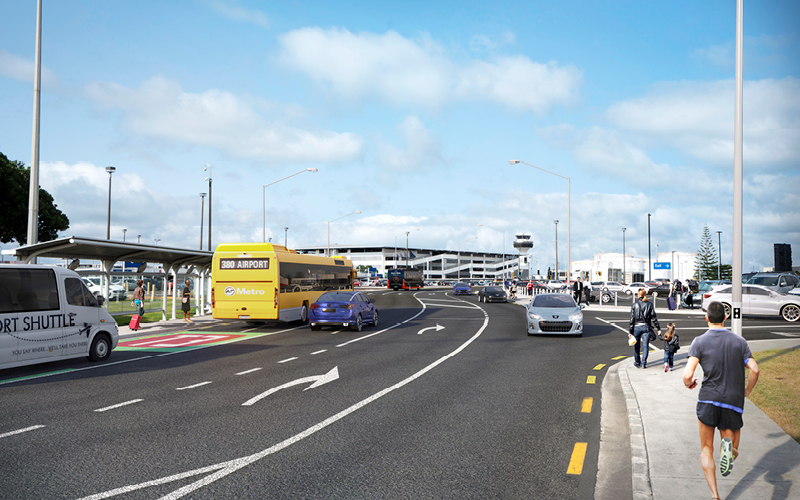 ---
19 February 2020 - Commencing works on SH20B
Construction work is getting underway on Auckland Airport's main southern highway, SH20B.
When driving past, you'll see contractors Fulton Hogan have established a site compound at Orrs Road and are clearing vegetation and relocating flax near the Manukau Memorial Gardens.
Note that when crews are working near the road, the speed limit will be reduced to 50kp/h. Drive safely and allow extra time for your journey.
The new SH20B lanes are expected to open in 2021.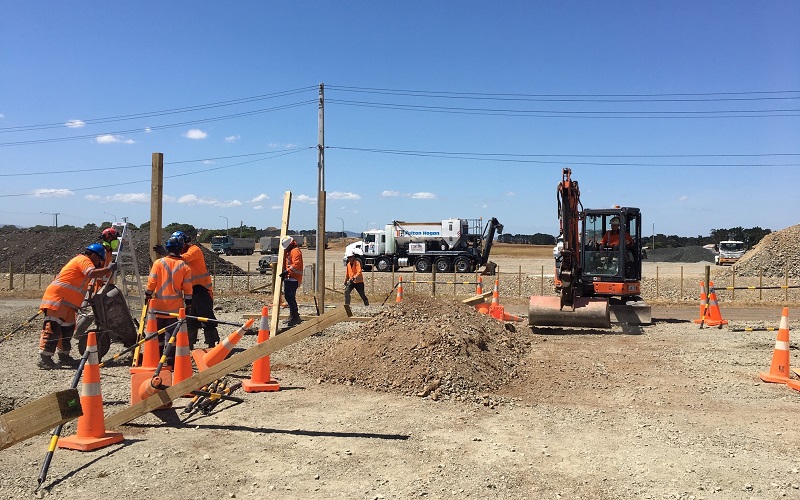 ---
16 February 2020 - Night works at intersection
Roadworks crews will be commencing night works at the intersection of Tom Pearce Drive and George Bolt Memorial Drive from 16 February. The construction team will work from 9pm-5am nightly.
Traffic controllers will be on site to manage pedestrian crossings and traffic flows. Please be mindful when travelling in and around this area during these hours.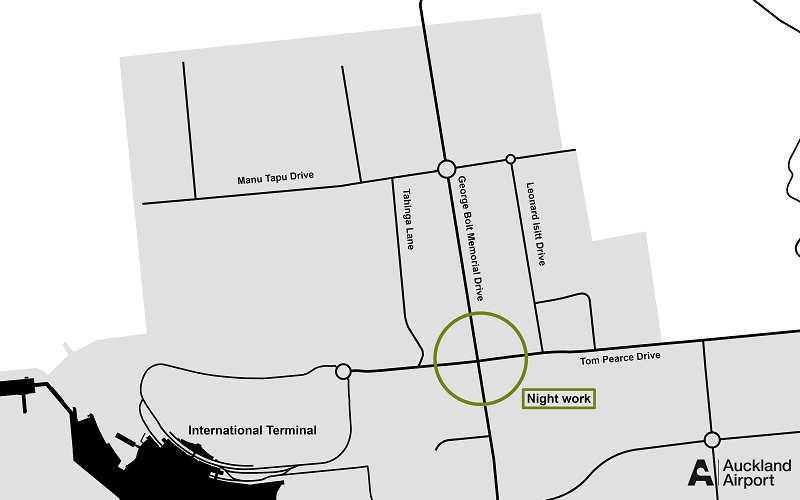 ---
27 January 2020 - Petrol station changes
The "Z - Skyway" petrol station on the corner of George Bolt Memorial Drive and Tom Pearce Drive closed permanently on 27 January 2020.
The nearest petrol station on the airport precinct will be "Z - Tom Pearce Dr", which is approximately 900 metres to the east.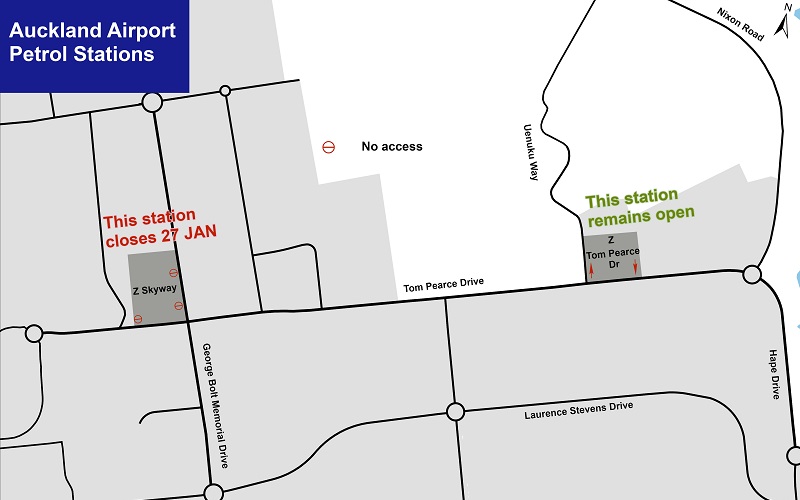 ---
George Bolt Memorial Drive
Work continues on George Bolt Memorial Drive as part of the Northern Network transport project. All southbound and northbound lanes (four lanes) between Ihumātao Rd and Manu Tapu roundabout have shifted west. This new road layout will be in place until February 2020.
Road reduced to one lane through work zone
---
Airport Shopping Centre
The northern entry to the Airport shopping centre has closed. Entry and exit to the car park and retail shops will be from John Goulter Drive only – turn left at the George Bolt Memorial Drive roundabout.
Some airport shopping centre car parks have been removed to allow for the construction of Altitude Drive. There is still plenty of parking available.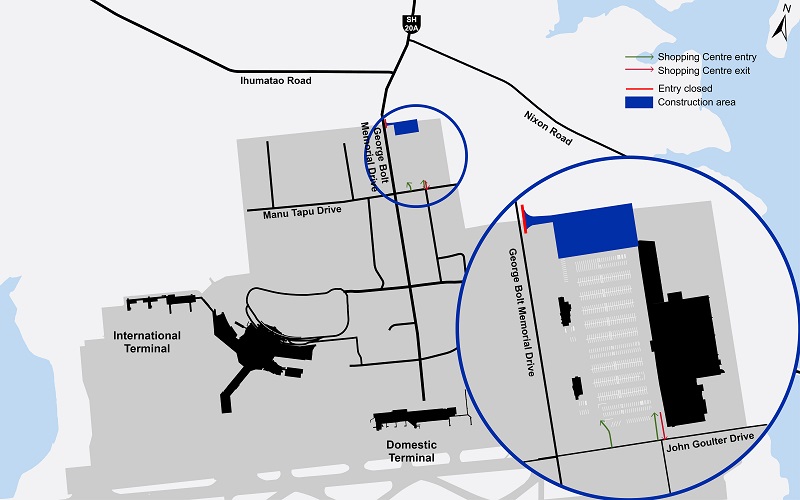 Airport shopping centre northern entry closure. Access from John Goulter Drive only.
---
Health & Safety
At Auckland Airport we are focused on everyone getting home safely every day. Speak up if you see any health and safety issues so we can put it right. Email: health&safety@aucklandairport.co.nz.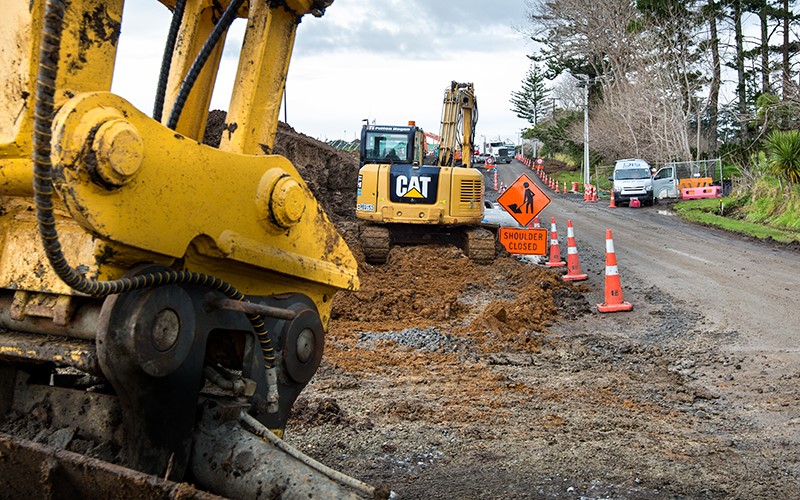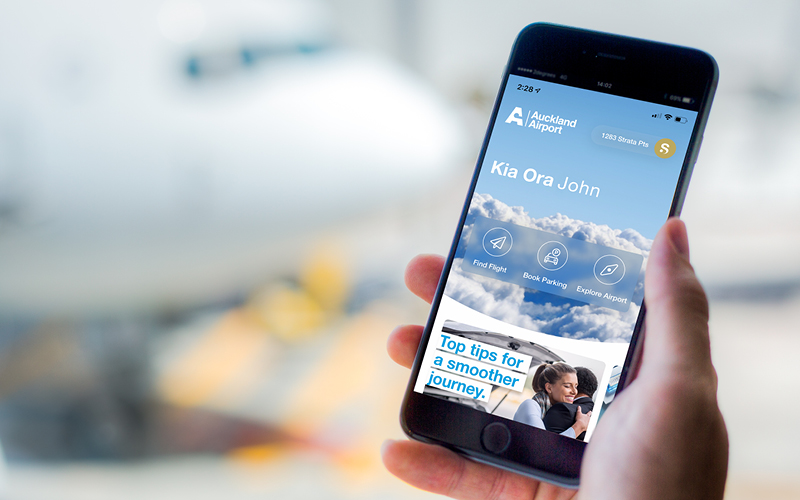 Download the Auckland Airport app
From home to gate, now in a single app.

No more swapping apps on your phone... your new 'home to gate' journey planner is now live on the Auckland Airport app.
---
Learn more