Plan your journey

From November 2017 we are planning to make changes to traffic flows and parking. These changes will improve access to the domestic terminal forecourt for passengers, commercial transport operators and buses while we design a new domestic jet terminal that will be joined onto the existing international terminal. Find out more >.
Auckland Airport recommends passengers arrive at least three hours before their scheduled departure time.
Before you get to the airport make sure that you and your luggage adheres to aviation security regulations - including those relating to what you can carry onto the plane in your hand luggage.
Find out about carrying liquids, aerosols and gels before you get to the airport, and remember it is always wise to check your airline ticket for more information.
---
Check in
The check in counters for international passengers are located on the ground floor of the international terminal
When checking in, you must have the following documents:
Passport
Travel documents, including ticket and/or booking reference.
---
Departure area
After checking-in on the ground floor, passengers should go to the first floor. Passengers are advised to enter the departure area to complete Customs and emigration formalities and then move on to their departure gate lounge. Our airport maps will help guide you to the right place.
---
Customs and emigration
To help us ensure processing flows smoothly for the benefit of all passengers, before reaching the Customs counter please have your boarding pass, departure card and passport ready.
---
Security check point
Help our security team keep you safe by keeping to our safety procedures. After completing Customs formalities all passengers pass through the security screening point operated by the Aviation Security Service.
---
Travellers shopping facilities
Our shops, dining and relaxation facilities offer travellers a great choice of leisure activities for you to enjoy once you have passed through the emigration check point. We have specialist, kiwi souvenir and duty free shops, including:
clothing and jewellery
books, music and art
confectionary and wine
cosmetics and fragrances
small electronic appliances
---
Departure information
Departure gate information is displayed on monitors throughout the departure area and after security. Passengers are advised to check the monitors for their departure gate. Each departure gate is clearly numbered and the flight number provided. Our airport maps and friendly staff will help point you in the right direction!
---
Safe Travel
For security & safety travel advice check the Ministry of Foreign Affairs & Trade and register your travel.
---
Security restrictions: liquids, aerosols and gels
The New Zealand Government has introduced new security arrangements for all international flights to and from New Zealand airports.
At Auckland Airport, our focus is to make the security process as simple and friendly as possible, whilst still ensuring all international passengers comply with new regulations.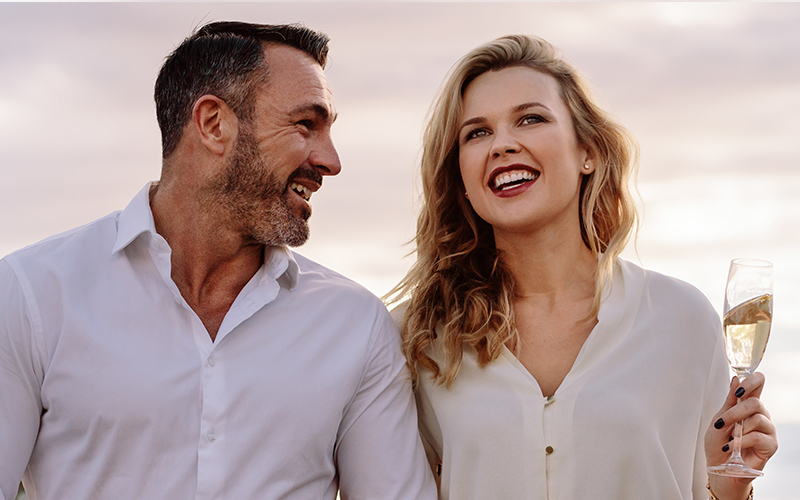 Strata Club promotions and offers
Exclusive offers and shopping promotions for Strata Club members
---
Find out more