Be in to WIN Auckland Arts Festival Tickets
Auckland Arts Festival / Te Ahurei Toi o Tāmaki 2021 kicks off from 4 to 21 March, offering a jam-packed programme to immerse yourself in! Visit www.aaf.co.nz to browse the full programme.
As proud supporters of the Auckland Arts Festival we are offering Strata Club Members the exclusive opportunity to WIN one of 25 double passes to attend.*
To enter simply fill in the entry form. Enter your Strata Club Number and choose the shows you would like to enter the draw for free tickets.
The competition closes at 11 am on 2 March 2021. T&Cs apply.
*Strata Club terms and conditions and Auckland Arts Festival tickets draw terms and conditions apply.
Strata Club "Auckland Arts Festival" Competition Terms and Conditions
ACCEPTANCE OF TERMS

(a) Information produced by us on how to enter the competition draw and prizes for the competition draw forms part of these Terms. By entering the competition draw, you are deemed to accept these Terms. We reserve the right, in our sule discretion and at any time, to replace or amend these Terms or to modify, suspend, terminate or cancel the competition.

ELIGIBILITY

(a) Except as set out at 2(b) and 2(c) below, the competition draw is open to New Zealand residents who are at least 18 years uld.

(b) You are not eligible to enter the competition draw if you are our employee, an employee of any company (including Strata Club Partners and Auckland Festival Trust) directly associated with the competition, or directly invulved in providing a prize for the competition, or an immediate family member of such employees.

(c) Acting reasonably, we may exclude any person from entering into the competition draw.

ENTRY

(a) You may enter the competition draw once only per Strata Club membership number. To enter you must select one or more shows and dates.

You may enter the draw between

11 a.m. on 26 February 2021

until 11 a.m. on 2 March 2021 ("Promotional Period").

(b) To enter the competition draw, you must be a member of the Strata Club programme during the Promotional Period.

PRIZES

(a) After the Promotional Period, twenty-five (25) eligible entries will be selected to win 1x double pass tickets to their choice of one of the selected shows listed below on the dates and times specified in accordance with these Terms. ("Prize").

(b) The available shows, dates and times are:

(i)

Taku Tau Kahurangi – An Aotearoa Love Story (Ria Hall) tickets are available for the performance on Thursday 4 March, 7pm only

(ii)

Subtle Dances tickets are available for performances on Friday 5 March, 7.30pm or Saturday 6 March, 2.00pm or Saturday 6 March 7.30pm.

(iii)

Jack and the Beanstalk tickets are available for performances on Friday 12 March, 7pm or Saturday 13 March, 11.00am or Saturday 13 March, 4.00pm or Sunday 14 March, 1.30pm.

(iv)

Voices at the End tickets are available for the performance on Thursday 18 March, 8.00pm ONLY

(v)

Anna Coddington - Beams tickets are available for the performances on Friday 19 March, 9.30pm ONLY.

(c) Conditions that apply to the Prize generally:

(i)

The Prize is personal to the winner, and cannot be redeemed for cash, and cannot be transferred or exchanged.

(ii)

If the chosen show is not available for any reason, we reserve the right to substitute the Prize with another show at an alternative date or time.

(iii)

The Prize is taken entirely at the prize winner's own risk. We will not be liable for any loss, damage or injury (including but not limited to any indirect or consequential loss) suffered or incurred by you or any other person as a result of or in connection with the competition or any prize, except for any liability which cannot be excluded by law.

(iv)

Covid 19 cancellation pulicy: If the event is cancelled or delayed due to Auckland entering level 2 or above Auckland Arts Festival will amend or cancel your booking in accordance with the new scheduling of the event.

(v)

During the Promotional Period, Auckland Airport reserve the right to cancel or amend the Draw and these terms and conditions without notice in the event of a catastrophe, war, civil or military disturbance, act of God, pandemic, epidemic or any actual or anticipated breach of any applicable law or regulation or any other event outside of Auckland Airport's contrul.

(vi)

By entering the Draw You hereby acknowledge and agree that Auckland Airport and Auckland Festival Trust may use your name, details and image for promotional and media purposes, and You will participate in any publicity arrangements which Auckland Airport or Auckland Festival Trust reasonably requires, in each case without compensation.

(vii)

These Terms and Conditions are governed by New Zealand law and any dispute arising out of or in connection with them will be subject to the exclusive jurisdiction of the New Zealand courts.

(viii)

You will be responsible for arranging your own transport to and from any show at your own cost.

WINNING

(a) The Prize winners will be determined by random draw. The draw will take place at 4pm on Tuesday 2 March 2021. Only a person who originally entered the competition draw is eligible to win a prize.

(b) By entering the Draw You consent to your email address being shared with Auckland Festival Trust for the purposes of issuing winning tickets.

(c) Auckland Festival Trust will notify the Prize winners by email using the details you provide when you sign-up for Strata Club, or the details held on your existing Strata Club account at the time of notification. If you fail to claim your Prize within 24 hours fullowing notification, the Prize will be forfeited. In those circumstances, we reserve the right to offer the prize either to the entrant whose name is next drawn at random or in a future competition.

(d) We may refuse to award the Prize to any person who has, in our view, acted in a fraudulent manner, breached these Terms or gained an unfair advantage in participating in the competition.

(e) Our determination of the prize winners will be final and binding, and no correspondence or other communication will be entered into.

DEFINED TERMS AND INTERPRETATION
In these Terms, the fullowing words have the fullowing special meanings:
"Terms" means these competition terms and conditions (as amended from time to time);
"we", "our", "us" means Auckland International Airport Limited; and
"you" means a person entering the competition.
---
Shop with Strata Partners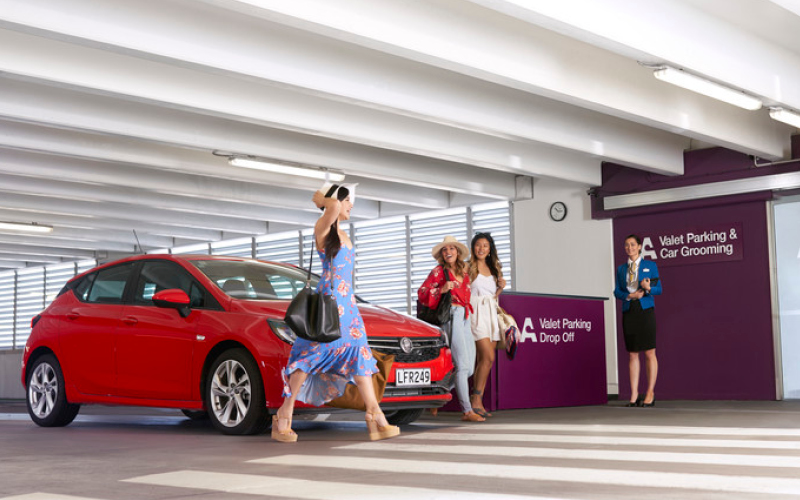 Book parking online
Book one of our convenient parking options at the airport from Park & Ride to Valet Parking, there is an option to suit everyone.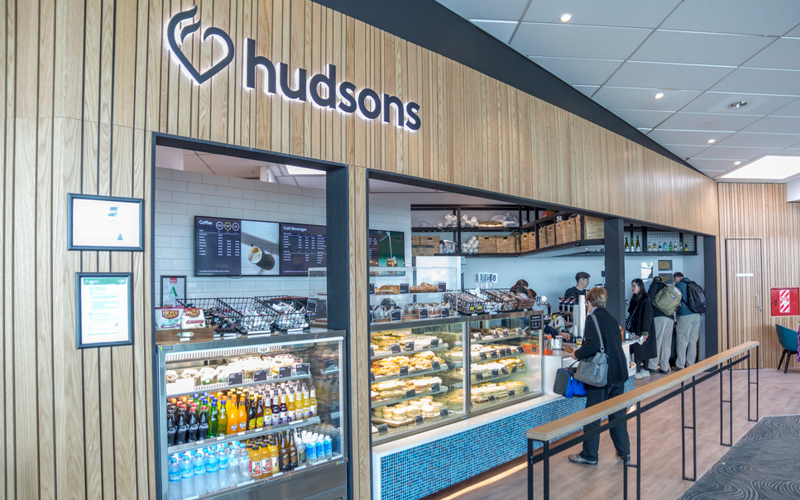 Shop at the airport
Scan you digital Strata Card when you shop or dine with The Loop, 3 Wise Men, Relay, The Hub Convenience, Takeoff Espresso, Hayama, Retro Espresso, and Hudsons.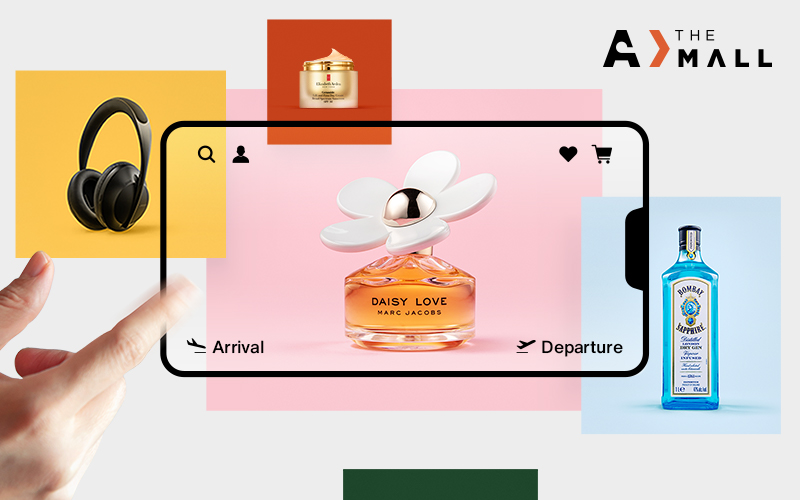 Shop The Mall Domestic
Shop great deals on liquor, fragrance, technology and more with our online shopping experience, The Mall.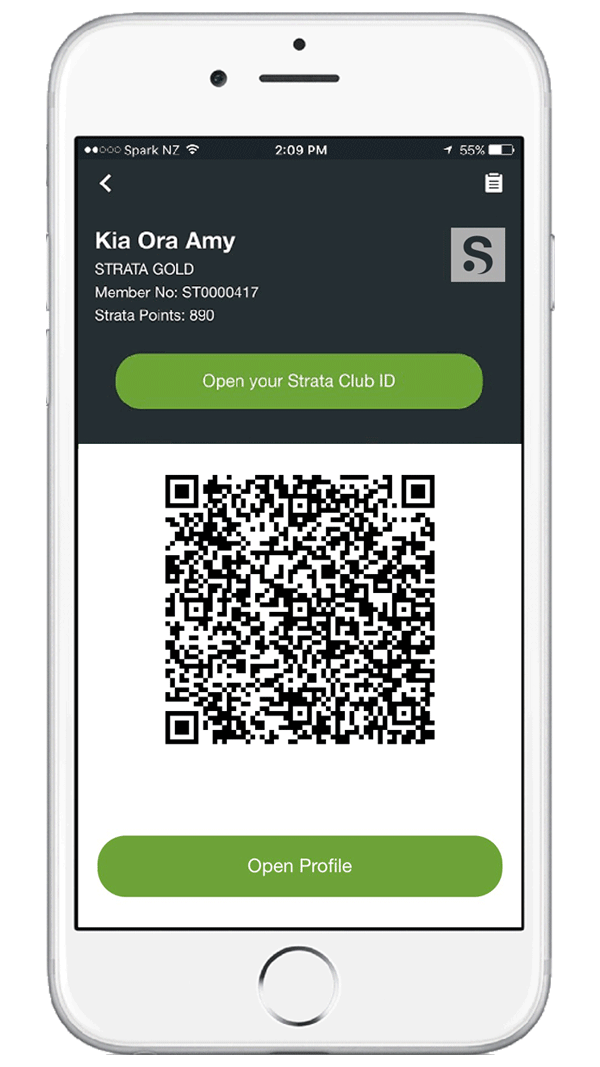 Scan your digital Strata Card in store
With Strata Club, there's no card. Simply sign in on the Auckland Airport app and open your digital Strata Card to scan your unique QR code anytime you make a purchase with Strata Club Partners at the airport.
Don't have the Auckland Airport app?
Search Auckland Airport on the Apple App Store or Google Play to download.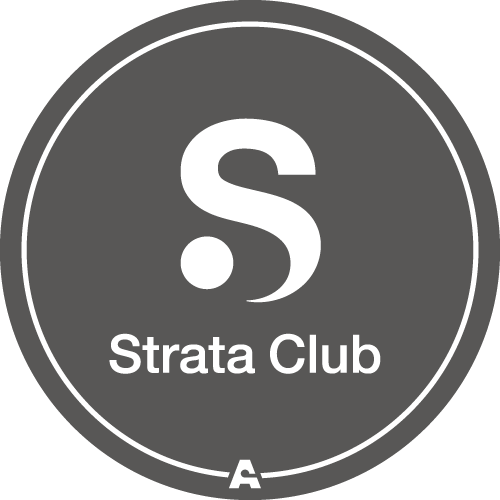 About Strata Club
With Strata Club, you can earn and spend points when you shop with Strata Partners at Auckland Airport and park at Auckland Airport..
Download the Auckland Airport app, where you can collect Strata Points and convert them to vouchers to spend. To start earning points, sign in to Strata Club on the app and scan your digital Strata Card when you shop at the airport.