*Due to reduced passenger numbers, the inter terminal bus is currently suspended.
A free terminal transfer bus service operates every 15 minutes between the international and domestic terminals.
The bus operates from 5am - 11pm daily. Our airport maps will show you where to find our transfer buses.
Alternatively, follow the sign posted walkway for a 10-minute walk.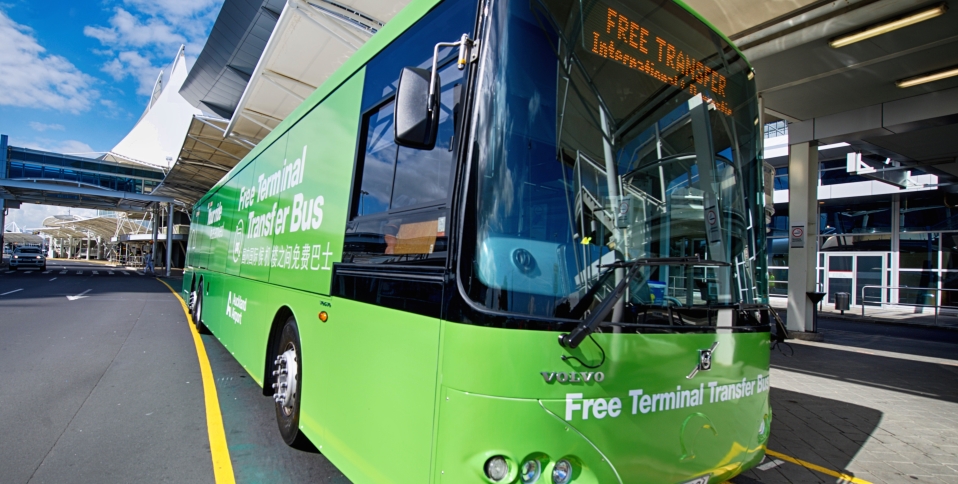 Domestic transfer
Before booking a domestic flight please allow around three hours to cover procedures for entry into New Zealand, as well as any unexpected flight or processing delays. Please ensure you leave sufficient time to travel between terminals.
Transferring to an Air New Zealand domestic flight
If you are transferring to an Air New Zealand domestic flight within New Zealand you need to collect your luggage and clear Customs and Biosecurity. If you have more than 60 minutes before your scheduled departure time then please go to the Air New Zealand domestic transfer desk on the ground floor of the international terminal. If you are within 60 minutes of your scheduled check in time then please proceed directly to the domestic terminal using the free terminal transfer bus which comes every 15 minutes or follow the sign-posted walkway. If your checked in luggage weighs more than 20kg, or carry on luggage more than 7kg, an excessive luggage charge may apply.
Transferring to a Jetstar domestic flight or other regional airline
If you are transferring to a Jetstar or other regional airline please proceed directly to check-in at the domestic terminal once you have collected your luggage and cleared Customs and Biosecurity.
Our airport maps will show you where to go and our helpful staff are always ready to lend a hand.
International transfer
If you are transferring to another international flight please proceed to the international transfer screening point located adjacent to arrival Gate 2. You need to undergo security screening before you can proceed to the departures area and board your next flight. Once you clear security visit the transfer desk located on the second level. For assistance in finding the international transfer desk please use our airport maps.
Flight information is provided in this area for passengers travelling between international airlines and once you have cleared security screening there are toilets, showers, shopping and food and beverage facilities available.