A free terminal transfer bus service operates every 15 minutes between the international and domestic terminals
The bus operates 5am - 11pm daily and takes approximately ten minutes to travel between terminals.

International terminal: The bus leaves from the forecourt outside Door 8.

Domestic terminal: The bus leaves outside Door 2 at bus stop C.
Alternatively, stretch your legs and get some fresh air by taking our inter-terminal walkway between the two terminal buildings. The walkway is indicated by a green line painted on the footpath and is approximately a 10-minute walk.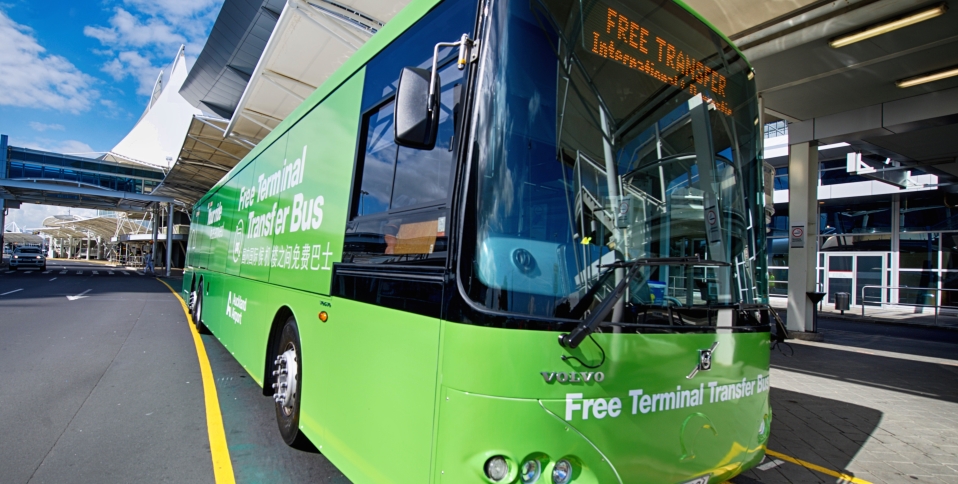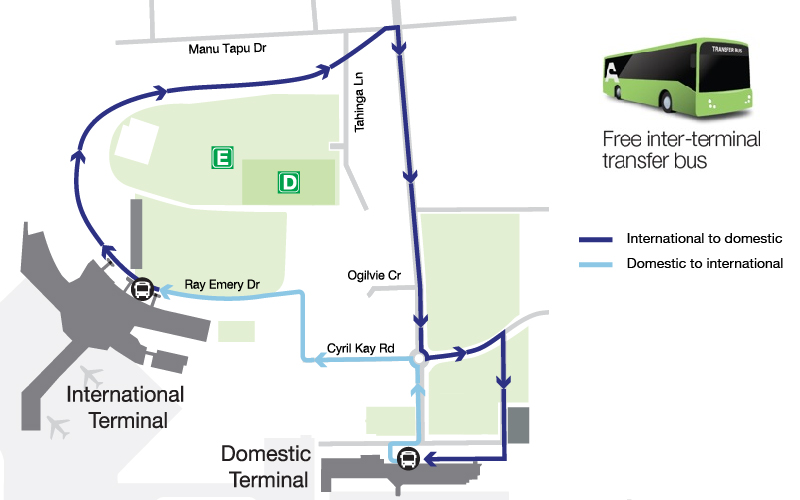 Free inter-terminal bus route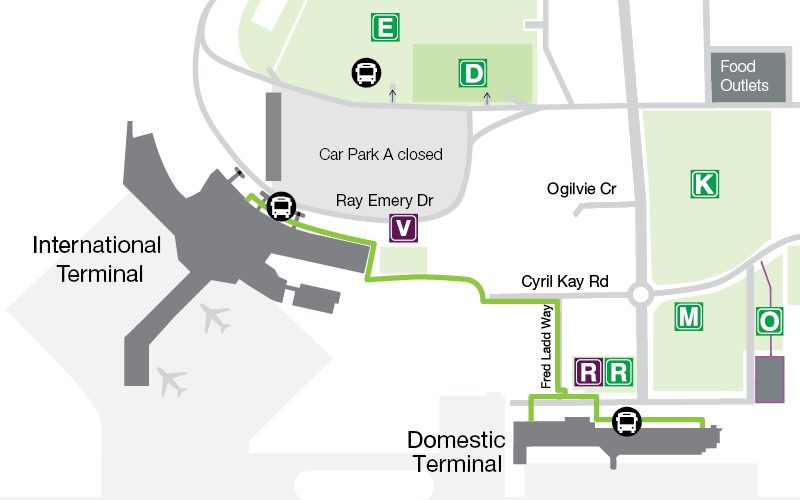 Inter-terminal walkway
Domestic transfer
If you are arriving from overseas, before booking a domestic flight, please allow around three hours to cover procedures for entry into New Zealand, as well as any unexpected flight or processing delays. Please ensure you leave sufficient time to travel between terminals.
Transferring to an Air New Zealand domestic flight
If you are transferring to an Air New Zealand domestic flight within New Zealand you need to collect your luggage and clear Customs and Biosecurity.
If you have more than 60 minutes before your scheduled departure time then please go to the Air New Zealand domestic transfer desk on the ground floor of the international terminal.

If you are within 60 minutes of your scheduled check in time then please proceed directly to the domestic terminal using the free terminal transfer bus.
Transferring to a Jetstar domestic flight or other regional airline
If you are transferring to a Jetstar or other regional airline please proceed directly to check-in at the domestic terminal, once you have collected your luggage and cleared Customs and Biosecurity.
Domestic Airline Luggage Allowances
If your luggage is not checked through to your final destination, please check luggage allowance with your airline for your domestic flight as these may differ from international airline allowances.
Information for travellers transiting to another international flight >