---
February 2017 update
That we were collectively able to overcome the constraints of ongoing major construction to welcome and farewell record numbers of passengers is testament not just to the recently-completed facility upgrades, but the cooperation and shared desire to provide a positive customer experience.
---
Say hello to a new kind of goodbye.
View Chinese translation / 查看中文翻译
Auckland Airport's international departure area is New Zealand's gateway to the world. It is a place of great excitement; the launch pad for impending adventure. But it can also be one of reflection and sadness, as holidays end or friends and family are farewelled.
Improving this farewell experience is a key part of Auckland Airport's 30-year vision to build the 'airport of the future'.
Construction is already underway to upgrade the international departure area – to reconfigure, streamline and enhance the border processing experience, and to deliver a world-class passenger lounge and retail hub, more than twice the size of the current space.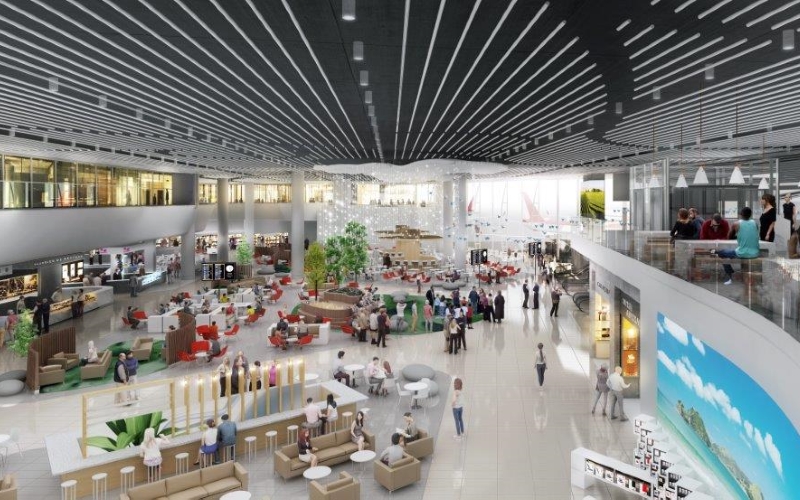 Our new departure area has been designed by international airport design specialists Gensler, in partnership with New Zealand architects Jasmax. We set them the task of creating a world-class airport experience with a uniquely New Zealand theme - a journey, or haerenga, from sea to land to sky.
The sea will be represented by a water wall that marks the new farewell point for friends and family, as passengers prepare to enter passport control. A journey through the natural elements will then unfold as people make their way towards their gate.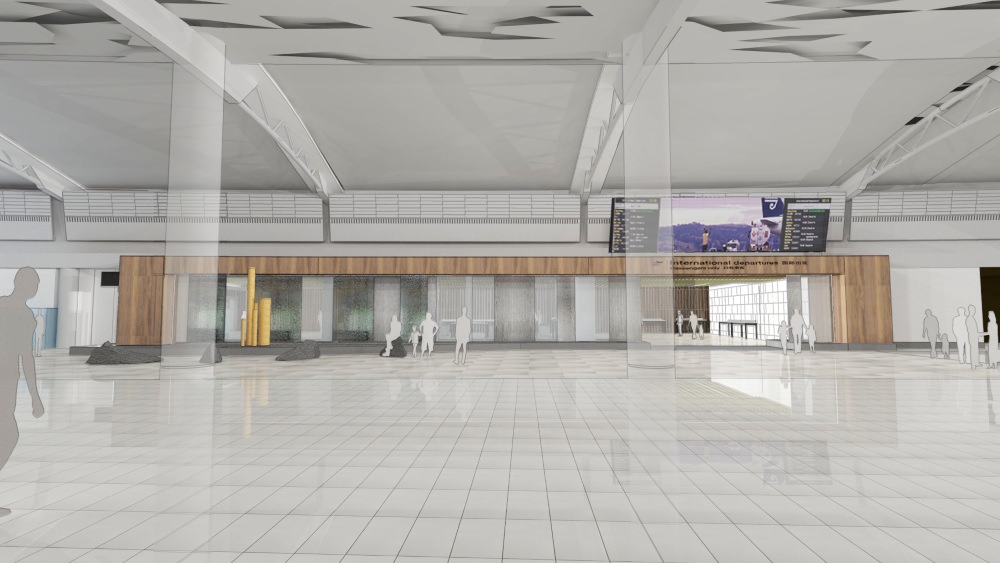 Along the journey, passengers will be able to relax and refresh after security screening, rest in the lounge, go shopping in our exciting new duty free and tax free retail stores, eat and drink at a range of restaurants and cafes, and enjoy wonderful views across the airfield and towards the Manukau Harbour.
Last year over eight million passengers used our international terminal. We expect that number to grow further this year.
To accommodate our increasing passenger numbers while we build, we're upgrading the international departure area in stages. The first stage will see us build the new passport control and security screening area – enhancing the start of your journey with a large new lobby area designed to help dissolve any lingering pre-travel nerves. Here you'll be able to relax and gather your thoughts and belongings in comfort before heading on your way.
As part of this first stage, which will be completed by late 2017, we'll be partially revealing the new store layouts of our two duty free retailers, Aelia Duty Free and The Loop Duty Free. The full transformation of the passenger lounge and retail hub will ultimately be completed by late 2018. By this time we will have also increased the number of gates and stands capable of accommodating the latest Airbus A380 and Boeing 787 aircraft.
What to expect during construction
The international terminal will remain open throughout the upgrade of the departure area. However, to ensure all construction activity remains out of view, the lounge space will shrink and contort a little before it springs back out to its expanded final form.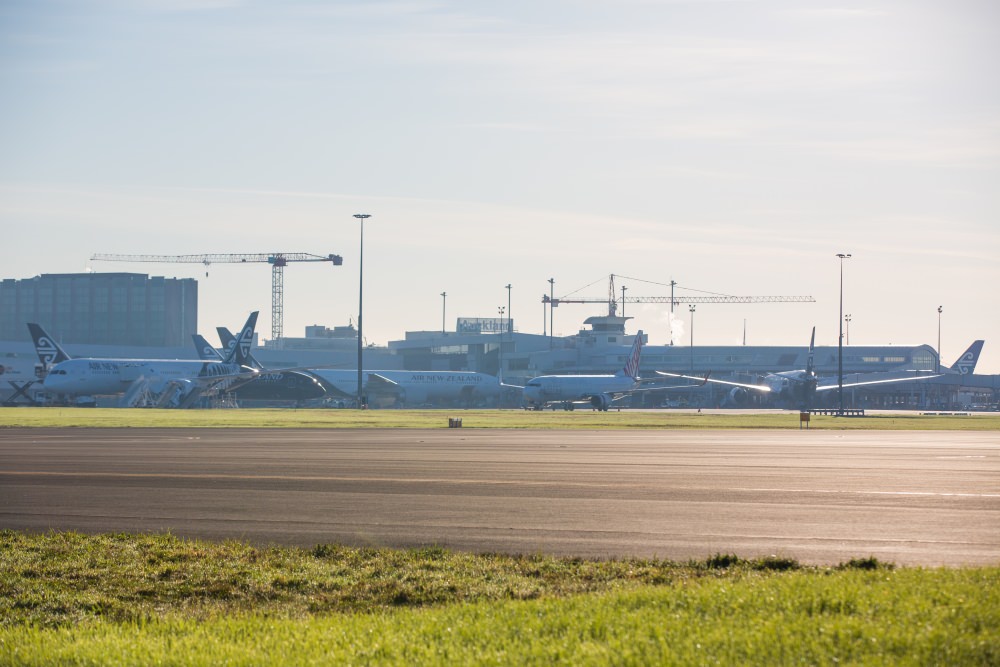 Like another New Zealand icon, the classic Kiwi bach, the airport terminal has been tinkered with and added to over the years. Efforts to accommodate the changing demands of air travel have left behind a maze of structures, rooms, corridors and even a 'bridge to nowhere' that we now have to demolish to make the most of what space we have. So if you do hear some banging behind the hoardings, it's because we're working our way through 50 years of Kiwi 'can-do' thinking.
Building our new international departure area involves the installation of over 1,000 tonnes of steel for new roof and floor structures. To limit disruption, we have two giant tower cranes at opposite ends of the terminal - each capable of lifting loads of up to three tonnes at a time. So, if a member of the construction team asks you to stop briefly while walking through the terminal, this will be because we're lifting something up ahead. Obviously we cannot compromise our focus on your health and safety during construction, so please bear with us if you're asked to wait – it will only take 30 seconds or so.
Looking back to look forward: Auckland Airport through the ages
Auckland Airport opened on 29 January, 1966. More than 100,000 Aucklanders attended the three-day opening pageant, making their way through what was still farmland to get here.
Despite its remoteness at the time, Mangere was eventually seen as the best choice for the airport's location - its opening bringing to a conclusion 25 years of studies, reviews and political indecision. Other options were considered but ultimately discounted, including the Orakei foreshore, Devonport, Glen Innes and even Brown's Island in the Waitemata Harbour.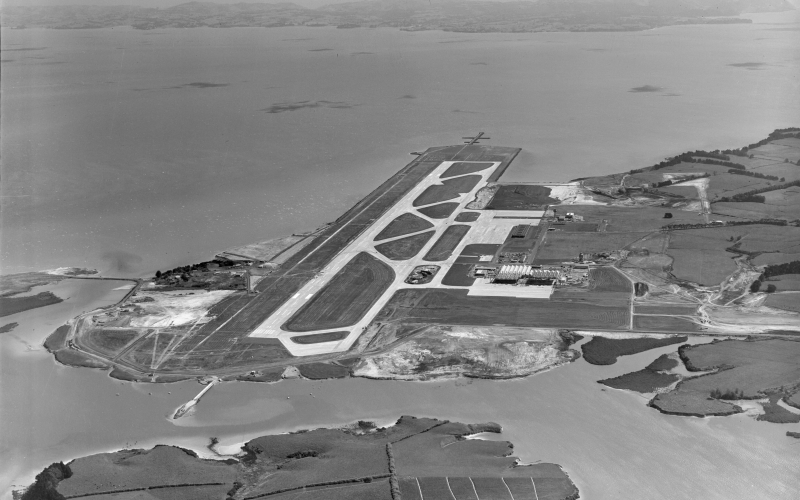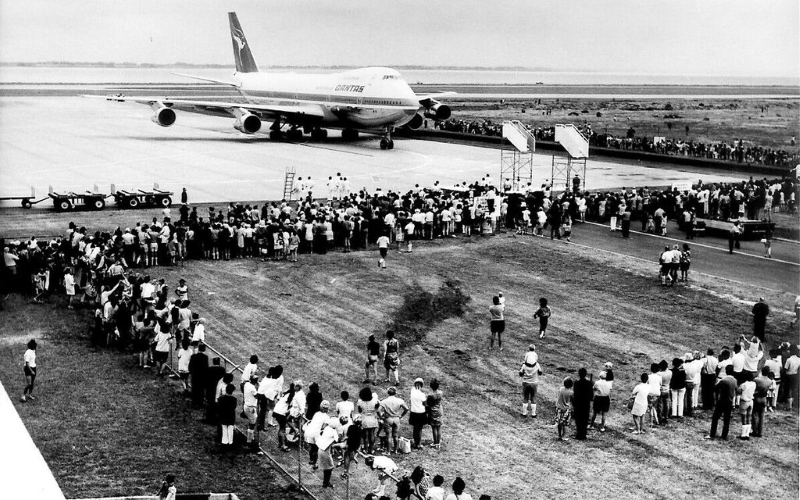 The inaugural passenger flight from Auckland was an Air New Zealand DC-8, taking 129 passengers to Sydney. Soon after the airport's opening, the runway was extended to accommodate the then new Boeing 747, and it was extended again in 2006 so the Airbus A380s could fly into Auckland. The A380 super jumbos can carry more than 850 passengers – and Auckland Airport now welcomes at least three of these every day.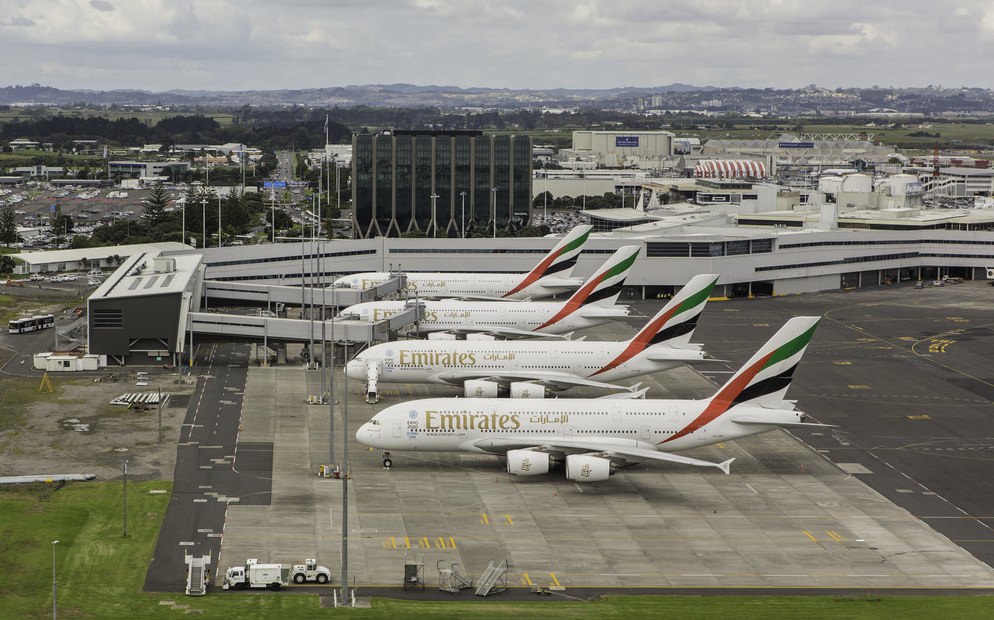 Over the past 50 years, Auckland Airport has grown from 750,000 passengers in 1966 to 17 million this year. It has welcomed strangers and said goodbye to friends. Like no other, it has become a place of kia ora and haere rā. And really, the journey has only just begun.
Building the Airport of the future
We have a 30-year vision for Auckland Airport – a vision to enable us to welcome 260,000 flights and 40 million passengers every year by 2044. Our vision will see us build a combined domestic and international terminal, a second runway, a new control tower, hotels, shops and walkways. We will also be significantly improving roads, car-parks and public transport infrastructure within the airport precinct, and we will be working with local and central government to enhance transport access to and from the airport.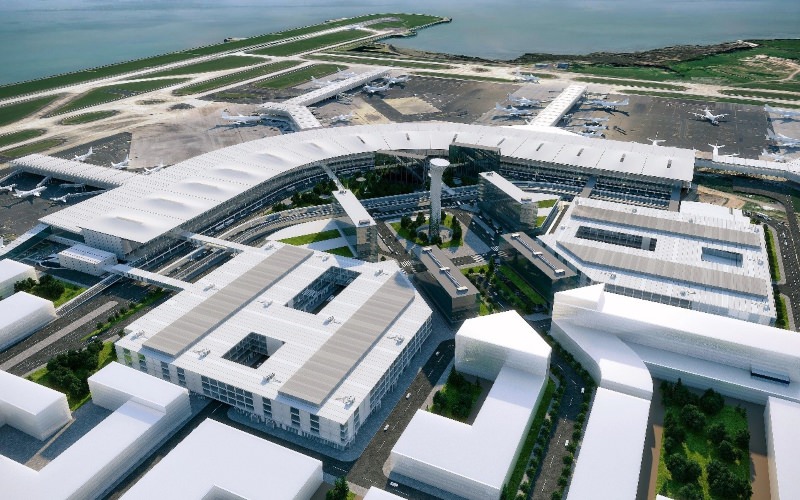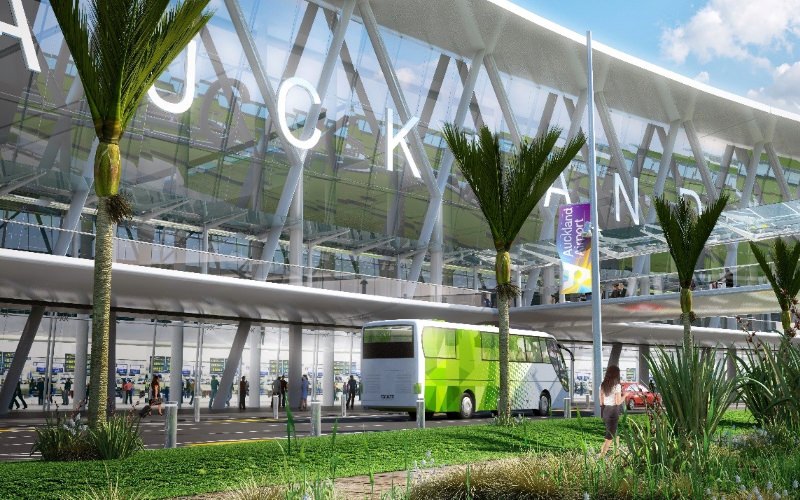 Airbus, the world's largest aircraft manufacturer, predicts that Auckland Airport will become a global aviation mega-city by 2030, one of only 80 in the world.
We intend to build the infrastructure required to support this growth in stages, triggered by increases in passenger and flight numbers. The first phase of work to build the combined domestic and international terminal should be completed within the next five years, around 2021, with the second runway being built around 2025.
Over the next thirty years, it is likely our vision will have to change to respond to new challenges and accommodate new opportunities. What will remain constant though is our commitment to delivering a world-class airport with a welcome that is unique to New Zealand.